AC Milan duo will soon reach the level of Robertson and Mane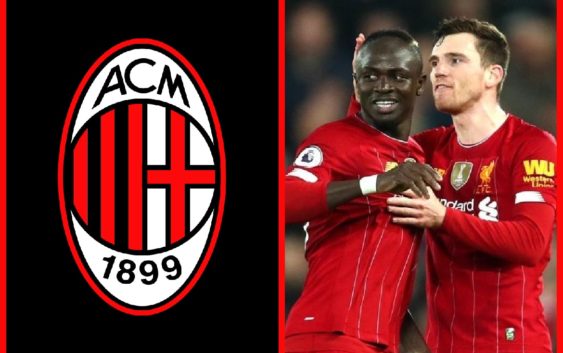 Journalist Paolo Condo explains how the combination of Rafael Leao and Theo Hernandez on the left wing unbalances AC Milan's opponents.
AC Milan secured a comfortable 3-0 win against Venezia thanks to goals from Zlatan Ibrahimovic and Theo Hernandez. Both the Swedish forward and the French full-back made the most of Rafael Leao's assists. The Portuguese was one of the great protagonists with a truly exceptional performance.
When the former Lille is in fine form, he becomes truly unstoppable for his opponents. Against Roma he needed just a few minutes in the second half to find the back of the net. Yesterday it was the turn of Venezia's defenders to get a glimpse of his talent.
AC Milan's left wing is once again lethal. It is on that side, in fact, that Pioli's team easily manage to create numerical superiority. Few, perhaps no one in Serie A, have a pair of wingers like the Rossoneri made up of Theo Hernandez and Rafael Leao. A couple that gives the opponents nightmares.
Paolo Condo spares no praise for AC Milan's left wing. The renewed Italian journalist has made illustrious comparisons on the pages of La Repubblica to make it clear how strong are Stefano Pioli's two aces.
"Leao's recovery has given Milan back the left backbone that is their real advantage. Theo Hernandez has scored two goals. It often happens that Theo puts his name on the scoresheet but this is not (only) the point. When Theo and Leao dialogue and overlap, taking advantage of an additional game accelerator such as Tonali, AC Milan unbalance the opponents by forcing them to overload that side and freeing up spaces elsewhere.
The combination of the full-back's power and the striker's lightweight class is worth flattering international comparisons. Hernandez and Leao could replicate Real Madrid's Alaba-Vinicius, Bayern Munich's Davies-Sane, or Liverpool's Robertson-Mane. These tandems have already done great things in the Champions League but the potential of the two AC Milan players could soon reach that level".
---
READ MORE: AC Milan have the new Henry