Pioli: AC Milan have the new Henry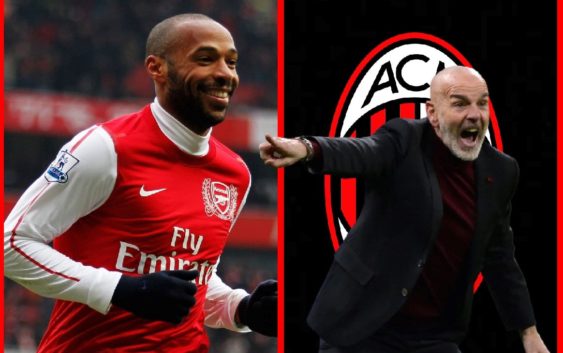 AC Milan coach Stefano Pioli believes that Rafael Leao can reach the level of Thierry Henry if he continues to work hard.
AC Milan secured a spectacular win against Roma at San Siro. The Rossoneri dominated the match and the result could have been better if the post hadn't stopped AC Milan players on three occasions and Zlatan Ibrahimovic missing a penalty. Once again Pioli outclassed his colleague Jose Mourinho.
AC Milan's next match will be against Venezia. The Serie A newcomers have done a good season so far causing problems to a number of opponents. In today's pre-match press conference Pioli talked about a number of issues paying special attention to Rafael Leao.
"Rafael Leao is slowly approaching his 100% but he still needs time. I believe he must continue to work with ambition, he can become a strong player on the European and world scene", said Pioli.
When asked if Leao can reach Mbappe's levels Pioli replies: "He reminds me so much of Thierry Henry. I think he has to convince himself and work hard on mentality to try to be more ambitious. A player with his means must think of reaching the top of the world but talent alone is not enough. Leao understood that he has to work a certain way."
The Portuguese left-winger winger has been in scintillating form this season. In 22 appearances so far, the 22-year-old has scored 6 goals and assisted 3. The former Lille starlet is increasingly becoming a key figure for the Rossoneri with excellent performances. In addition, Leao is about to put pen to paper on a new five-year deal with AC Milan.
---
READ MORE: Tottenham propose sensational swap deal