Ibrahimovic equalizes the records of CR7, Totti and Giggs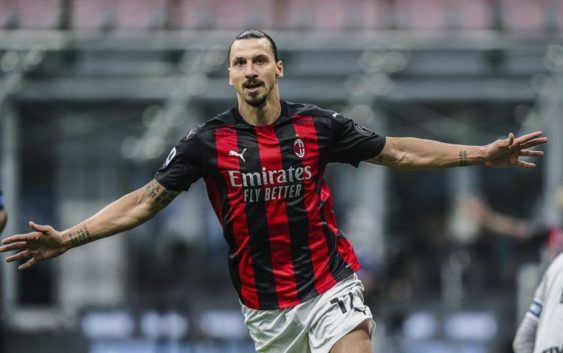 Zlatan Ibrahimovic continues to break important record despite his 40 years of age. The AC Milan striker looks unstoppable.
Despite his 40 years of age, Zlatan Ibrahimovic has no intention of stopping playing football or even scoring. He scored his last goal against Venezia after just two minutes of play. A perfect assist from Leao for the Swede who only had to put the ball into the net with an empty goal.
LIKE CR7
A goal among the simplest of his career but one which allowed him to add two new records to his long collection. As reported this morning by La Gazzetta dello Sport, against Venezia, Ibra scored for the 80th time against a team of the five main European leagues. From the 2000s onwards, only one other player has managed to reach this goal, namely Cristiano Ronaldo (on December 30 against Burnley). A truly insane record that demonstrates the absurd longevity of the two champions.

But that's not all because with the goal against Venezia, Ibrahimovic also equaled another important record that until yesterday was held by Francesco Totti and Ryan Giggs. The Swedish centre forward has in fact scored at least one goal in official matches in the top tier for 23 solar years (from 1999 to today, with a stop in 2000 when he played in the Swedish Serie B).
OTHER RECORD
Before him, only the former Roma captain and Manchester United captain had succeeded such a feat. However, Zlatan has no intention of stopping, on the contrary the objective is to continue scoring also in 2023.
The 40-year-old striker has publicly declared that he will not retire at the end of the season. Ibrahimovic wants to keep playing for one more year either at AC Milan or elsewhere. Looking at Ibra's scoring pace there's no reasons for the Rossoneri not to extend his contract for one more year. Zlatan has scored 8 goals and assisted 2 in 17 appearances so far.
---
READ MORE: AC Milan duo will soon reach Robertson & Mane level