Report: AC Milan considering European self-exclusion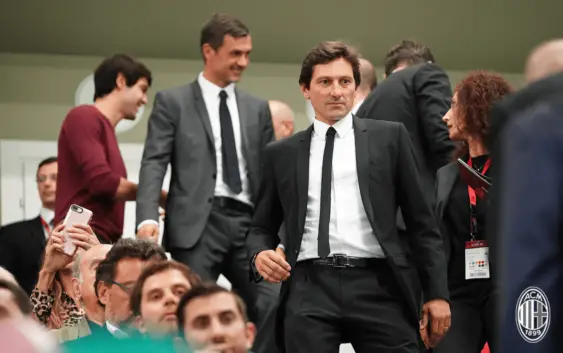 AC Milan could decide to be self-excluded from Europe in case they don't qualify for Champions League, a report from Tuttosport claims.
AC Milan is ready to give up on Europe for the sake of the Financial Fair Play. However, this scenario is plausible only in the event that Milan fail to qualify for Champions League and must compete in Europa League next season.
Last year UEFA banned AC Milan for two seasons but fortunately the Rossoneri overturned the ruling on CAS. UEFA's sentence was a consequence of violating the Financial Fair Play for the period 2014-17. Meanwhile, the situation has deteriorated because last year Milan posted a loss of more than €120 million. On April, UEFA referred Milan to the Club Financial Control Body. The Rossoneri risk exclusion from European competitions in 2022-23 and 2023-24 if they fail to meet break-even requirements.
If Milan had accepted the first sanction, the case would already be closed. Therefore Elliott Management Corporation can not repeat the same mistake, reports Tuttosport, but only in the event that Gennaro Gattuso's team does not qualify for the highest European competition.
Self-exclusion from Europa League this season would allow Milan to invest freely on the market next year and in this way the club could avoid the continuous scrutiny from UEFA. Although Milan, through an official statement, declared they would appeal UEFA's April decision to CAS, so far nothing has happened.
Self-exclusion from European competitions would require a particular procedure, i.e. a mechanism technically recognized as a "consent award". This would be an agreement between Milan and UEFA that must be certified also by CAS. The big winners is this case would be Torino. The Granata fialed to qualify for Europa League but profit from AC Milan's possible exclusion.
---
---