AC Milan fear Ibrahimovic injury is worse than expected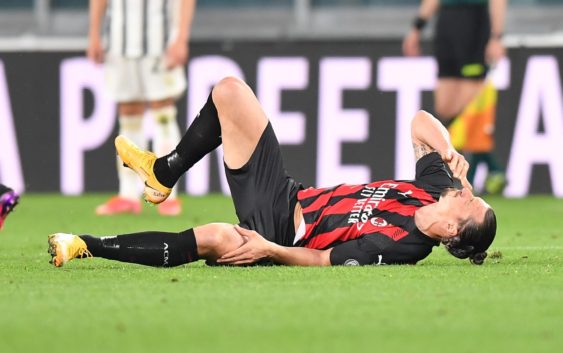 Raiola called the surgeon Musahl, who operated on Ibrahimovic four years ago, as AC Milan fear Zlatan's condition could be worse than expected.
Ibrahimovic Injury: This season has been a very troubled one for Zlatan Ibrahimovic by injuries. The Swedish striker was forced to leave the match against Juventus in advance after a knee injury. The season is over for the 39-year-old striker. The player will undergo further medical exams this week to better understand the extend of the injury but the Rossoneri fear that the situation could be worse.
Tuttosport reports that Mino Raiola on Monday called Volker Mushal, a surgeon who operated on Ibrahimovic in May 2017 after the tear of the anterior cruciate ligament in his right knee while he was playing for Manchester United. A serious injury that nearly ended Ibrahimovic's career but thankfully he recovered and returned to play at the highest levels.
Credit goes to Mushal, who, together with Freddie Fu, performed a perfect surgical operation. Raiola called him in Pittsburgh and the doctor accepted to travel in Europe to check Zlatan's knee. The consultation should take place in France or in Monte Carlo. Not in Rome, where the University of Pittsburgh Medical Center has its Italian headquarters.
The fact that the surgeon who operated Ibra four years ago has been summoned could mean that the situation is much more delicate than what was leaked by Milan. However, we need to wait for the next checks to get a clearer picture.
Although Ibrahimovic is sure to miss the final games of Serie A, he is hoping to at least be able to take part in the European Championship. Sweden play their first match on 14 June in Seville against Spain but even the EURO is at serious risk.
---
READ MORE: Chelsea star could be Elliott's Champions League gift