Gazzetta: The Champions League plan of Milan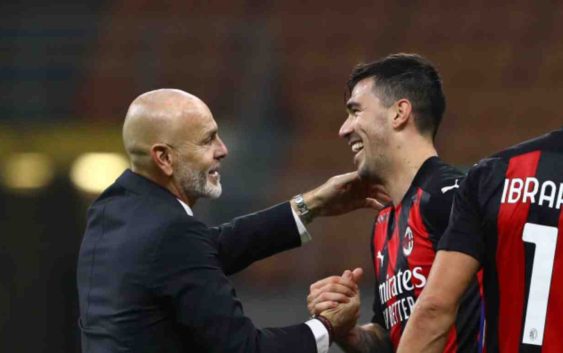 With Champions League qualification practically secured AC Milan are planning their first moves on the market reports Gazzetta.
The Champions League will give a new impulse and strengthen a project that is already well underway. Elliott Management's AC Milan has an important future ahead. The Rossoneri, as reported by La Gazzetta dello Sport (via MilanNews.it), will start again with Stefano Pioli at its core. The Italian coach has a contract until 2022 and Paolo Maldini has confirmed his stay. There is no urgency to open renewal talks but the management is very pleased with his work.
Donnarumma's renewal – AC Milan continue to hope on a positive answer from Gianluigi Donnarumma regarding the renewal. Between the 8 million offer and the request 10 there is a significant distance but the Rossoneri are optimistic. The most likely solution seems to be a two-year contract until 2023. With Juventus likely staying out of Champions League next season, Gigio's options seem quite limited.
Tomori – At the end of the championship, AC Milan will start negotiations with Chelsea and Real Madrid for Tomori and Brahim Diaz. There are no longer any doubt about the permanent transfer of the English centre back. The Rossoneri had recently asked a small discount from Chelsea but the Premier League club refused and want the entire fee of 28.5 million euros.
Diaz Situation – The situation of Brahim Diaz is a bit more complicated. Milan don't have an option to sign the young attacking midfielder since he arrived on dry loan from Real Madrid. Nevertheless, the two clubs have a gentleman's agreement to discuss his future at the end of the season. Real have to decide what their future plans are for Diaz whose loan could be renewed for one more year.
New Striker – Regarding the summer mercato, Maldini and Massara are working to sign a new centre forward. Giving Pioli a real number 9 to support Ibrahimovic and eventually take his place has become a priority for the management. The preferred choice of Milan is Dusan Vlahovic while Scamacca and Belotti are the alternatives. At the same time the club is keeping a close eye on a couple of foreign strikers. Gazzetta reports that Milan expect 100 million more in revenues next season so the club will be able to invest considerable on the market this summer.
---
READ MORE: Chelsea star could be Elliott's Champions League gift