AC Milan make final decision on Giampaolo's future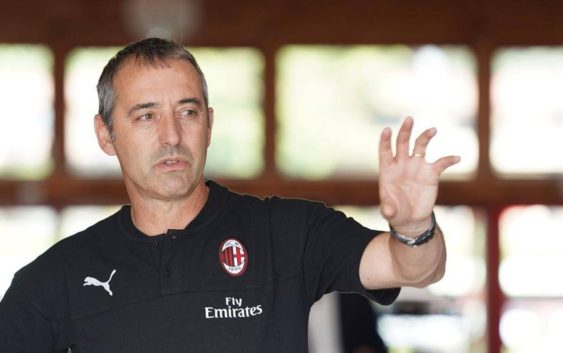 After a disastrous September, AC Milan coach

Marco Giampaolo finds himself in the midst of harsh criticism from every direction.
"The coach was a shared choice of ours, we will always defend him, it is right to give him time, we know we have a young squad": with these words, pronounced at the end of Milan-Fiorentina, Paolo Maldini confirmed Marco Giampaolo on the AC Milan bench despite the bad start start to the season with four defeats in the first six rounds of Serie A.
The club wants to give more time to the Italian coach but it is clear that AC Milan rightly expect dramatic and immediate improvements, starting from Saturday's match against Genoa. An historically difficult opponent for the Rossoneri.
GIAMPAOLO TO STAY BUT ONE ONE CONDITION
Unless there is a new collapse against Genoa, the intention of the club in via Aldo Rossi is to go ahead with Giampaolo. However, it is essential that everyone is 100% convinced in this decision.
First and foremost will have to be Boban, Maldini and Massara who have the job to protect and support Giampaolo in order to get out of the difficult moment. The management should not confirm Giampaolo just for lack of valid alternatives. If Milan really decide to go ahead with the former Sampdoria coach, the club needs to give him enough time to transmit his football idea to the Rossoneri players and back him with signings suited to his philosophy.
THE TEAM IS WITH THE COACH
The players will then have to prove that they still follow Giampaolo and that what Romagnoli said after Fiorentina corresponds to reality: "We are with the coach until death". So all on Giampaolo's side and maximum commitment and sacrifice to follow his directions and get out of this crisis together. That's the only recipe to save the season.
The AC Milan coach said he never thought of resigning and wanted to get on with his work because he believed he could turn Milan into a real team that plays entertaining football. The path is laid, but everyone must be confident and convinced to go ahead with Giampaolo, otherwise it is better to part ways immediately and avoid compromising even more the season. The fans don't have patience for that.

READ MORE: Why AC Milan RIGHTLY did not sign Stefano Sensi