Milan-Fiorentina: Giampaolo talks resignation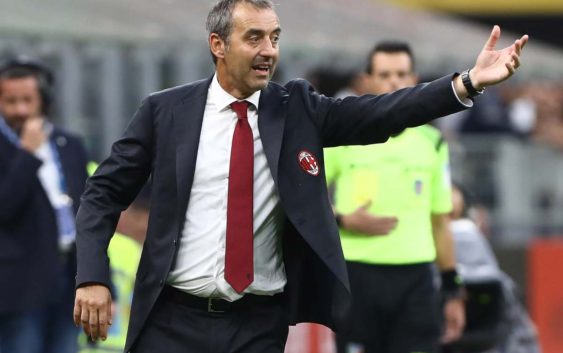 The Rossoneri lose their four match in Serie A. A 10-man Milan was powerless to stop Fiorentina led by duo Ribery and Chiesa.
It's officially the worse start to the season in around 80 years. AC Milan have lost 4 of the first 6 Serie A games for the first time since 1938/39 and previously it has happened only in 1930/31.
Fiorentina totally dominated the match winning 3-1. Montella's side, led by in-form Franck Ribery, thrashed AC Milan and could have scored even more hadn't it been for Gigio Donnarumma. Rafel Leao's goal is the only consolation for the Rossoneri. In the press conference after the match Giampaolo tried to explain what happened.
On the lack of character and commitment: "Three days ago we made a differed performance, albeit with errors. Tonight we had great difficulty in doing anything well. The justification I can find is that perhaps we had too much responsibility to win at all cost, which weighed physically and mentally. We were so wrong technically. This match has made us overly responsible", said Giampolo.
On the fans protest: "They have rightly expressed their disappointment. There is little to add. The team, through better performances, must win the fans back. This evening we were not able to do it and this season we have done it only partially. The fans give everything for the jersey and the colors, we are the ones who have to lead them".
On what happened: "The team played as if it had never been trained. There were no signs after the game played in Turin, tonight the team had great difficulties, because they knew they had to win. This was a burden for the legs and for the head. We didn't have the mental serenity to play a game we had to win. The team was convoluted".
Resignation: At the end, the journalists asked Marco Giampaolo if he would give his resignation. The coach replied: "No. I take my responsibilities as a coach but I go on. I go ahead because I am convinced of my ideas".
READ MORE: Mourinho talks with AC Milan confirmed