AC Milan have 3-name list for the new striker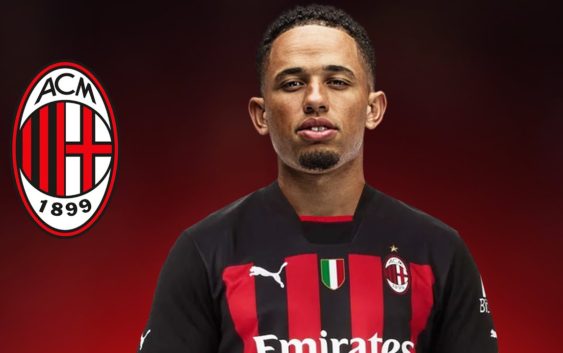 AC Milan will soon make an important invest for a new striker and the Rossoneri have a short list of three strikers.
The Rossoneri had hoped that the arrival of Divock Origi from Liverpool would have improved their attack considerably. Instead, the Belgian striker has struggled physically in a time when Pioli could not count either on Ibrahimovic or Rebic. Being in January or next summer, AC Milan will invest a lot for a new centre forward.
Journalist Nicolo Schira reports that the cost of the new centre forward should be around €40 million and AC Milan already have three strikers on their radar. The first is Swiss international Noah Okafor. The 22-year-old put on a show in the first match between AC Milan and Red Bull Salzburg. Noah scored again also against Chelsea.
Okafor is the easier target among the three. His contract expires in less than two years and he will not renew. Salzburg have decided to sell Okafor next summer and the price tag is around €20 million. A bargain fee considering what the 22-year-old has done so far.  Nevertheless, the Rossoneri are a bit hesitant on his name because for a long time Okafor has played as a winger and only recently has transitioned in the centre forward role.
Armand Broja is the second name on Maldini's list. The Albanian star of Chelsea has found little space with the Blues. Despite recently renewing his contract with Chelsea until 2028, Broja could leave in order to play more elsewhere. The Rossoneri have been following him for a long time and the relationship with the Premier League clubs is excellent.
Milan have never lost sight on Jonathan David as well. However, Schira reports that David is the most expensive name on the list with Lille currently demanding a fee of at least €50 million in order to part ways with the Canadian striker. David has started the new season on the right foot scoring 5 goals and assisting 2 in 8 Ligue 1 appearances with Lille.
---
READ MORE: AC Milan new arrival named worst summer signing