MD: AC Milan have contacted Barcelona winger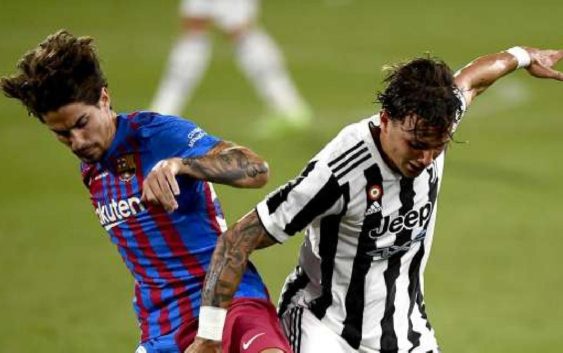 Mundo Deportivo confirm that AC Milan are interested and have had contacts for Barcelona right winger Alex Collado.
As reported earlier by acmilaninfo.com, AC Milan are interested in Barcelona winger Alex Collado. The 22-year-old is a new name on the Rossoneri's radar. In an interview with MilanNews.it, Mundo Deportivo journalist Gabriel Sans confirms the interest of AC Milan in Collado.
We know that Milan is always active on the young talents and Alex Collado is among the various names. Has a negotiation already started? "AC Milan have tested the waters but not directly with Barcelona but through their representative agency. There has already been contact between the parties."
Are there other clubs interested in Collado? "Sheffield United were interested in the summer and still are. From the club they confirmed to me that nothing has changed and that they need a player with his characteristics. They know him well and would like to sign him on loan with the an option to buy while the player does not want to move with this formula."
What type of player is Alex Collado? What are his qualities? "Collado is a (right) winger and was formed in Barcelona's academy. He became captain of Barcelona B squad. He has technique, personality and character to sell".
Now the player is out of the squad (not registered) "By contract he should be in the first team but he's not the player profile that Koeman likes and hasn't given him minutes. It's a similar case to Riqui Puig or Pjanic. Players who Koeman doesn't like and do not count for him."
---
READ MORE: Theo's market value triples but Milan are in dangerous zone