AC Milan infuriated by Raiola's words: the motives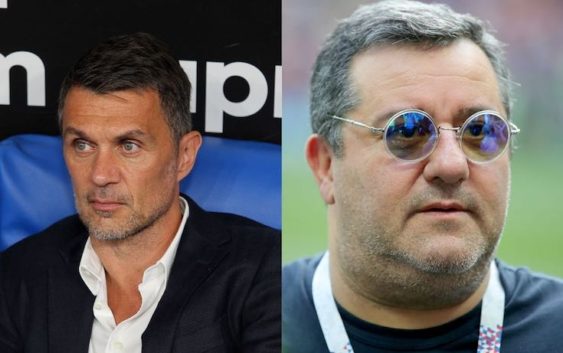 Gianluigi Donnarumma's return to San Siro was met with harsh criticism being booed every time he touched the ball.
Gianluigi Donnarumma's return at the San Siro was not what he had hopped but it was exactly what everyone was expecting. The Curva Sud ultras displayed a banner in front of his hotel "Donnarumma you will never be welcomed in Milano again. Piece of sh*t". At the same time he was booed by the fans every time he touched the ball.
The Italian goalkeeper was seen crying at half time. Donnarumma's agent Mino Raiola was even more vocal after the match criticizing AC Milan for not defending a player that is no longer theirs.
Raiola declared: "I find it equally strange and very disappointing that Milan, who know the truth, have not distanced themselves from this unacceptable and unfair behavior. Let me say that it is an episode that does not make us look good in front of the world. The truth is that Milan did not know or were able to keep him."
Corriere dello Sport reports that AC Milan were infuriated by Raiola's words considering them out of place and out of time. The Rossoneri did not release an official responses to the agent's comments but the mood at Milanello is certainly negative in this regard.
No one at the club, from Paolo Maldini to Stefano Pioli, has ever made negative comments on Donnarumma's choice. In addition, Donnarumma is a PSG player since 4 months so AC Milan have no longer any business with him. Milan are fully concentrated on Mike Maignan and as long as club is concerned Donnarumma is the past.
---
READ MORE: AC Milan have pre-agreement with new striker