AC Milan have pact with Jorge Mendes for Kessie's heir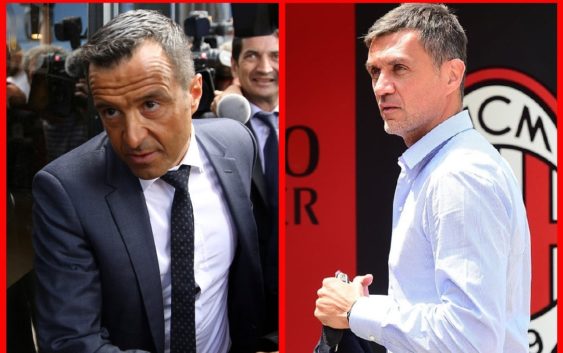 AC Milan are working for the upcoming summer window trying to close two deals with agent Jorge Mendes.
La Gazzetta dello Sport journalist Carlo Laudisa reports what's going on behind the scenes between AC Milan and powerful agent Jorge Mendes. The Rossoneri are working to close a double deal with Mendes who represents both Rafael Leao and Renato Sanches.
"There is a parallel story regarding the renewal of Rafael Leao. Rafael has the same agent as Renato Sanches, meaning Jorge Mendes. Talks with him have been going on for a few weeks. We have very positive news for Leao's renewal because after the Rossoneri's offer there was a counter-proposal from the Portuguese agent.
There is still no final agreement but it is just a matter of time. Likewise, there is a pact for Renato Sanches. The contract of the Portuguese midfielder with Lille expires in 2023. Even in this case nothing is signed but the luck is smiling on AC Milan for both Leao and Sanches. The Lille midfielder could be the heir of Franck Kessie and he's no small name."
AC Milan have lost any hope of extending Franck Kessie's contract. The 25-year-old is set to leave as a free agent at the end of the season unless Tottenham Hotspur or Paris Saint-Germain make a tempting bid in January. AC Milan chosen name to replace Kessie is Renato Sanches.
The 24-year-old managed to revive his career at Lille after a difficult spell at Bayern Munich. Renato Sanches had an agreement to join Barcelona during the summer but an injury changed the plans. The Portuguese player is back at his best form with a move to Italy on the horizon.
---
READ MORE: AC Milan's worst signings EVER