MN: AC Milan in direct transfer talks with Man United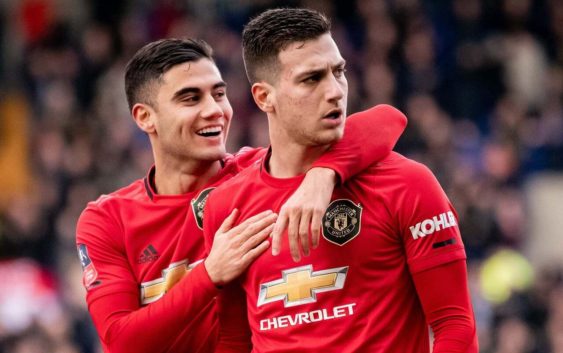 Manchester United are willing to let Diogo Dalot join AC Milan but 
want his transfer to be made permanent in one year.
AC Milan continues to negotiate the signing of Diogo Dalot from Manchester United. The Rossoneri appreciate the Portuguese right-back and are trying to bring him at San Siro regardless of the departure or permanence of one between Andrea Conti and Davide Calabria.
MilanNews.it report that AC Milan and Manchester United have continued direct talks even today. The 21-year-old defender is very likely leaving the Red Devils this summer with Roma also interested in his services.
AC Milan have yet to find an agreement with Manchester United. The Premier League giants are open to let Dalot leave on loan but insist that Milan should have an obligation to make the transfer permanent at the end of the season.
Diogo Dalot is not a new name on AC Milan's radar. The Rossoneri have been following Dalot since the beginning of the year and believe the Portuguese talk can make his breakthrough in Serie A. At this moment the chances of his signing are close to 50%.
Manchester United signed Diogo Dalot in 2018 for a figure of 22 million euros from Porto. The Portuguese right back was a specific request of former coach Jose Mourinho at that time. The 21-year-old has been unable to secure e regular spot at Old Trafford and is looking for opportunities elsewhere.
---
READ MORE: Gds: AC Milan to postpone signing of top CB