AC Milan to fund move for Real Madrid duo with Donnarumma sale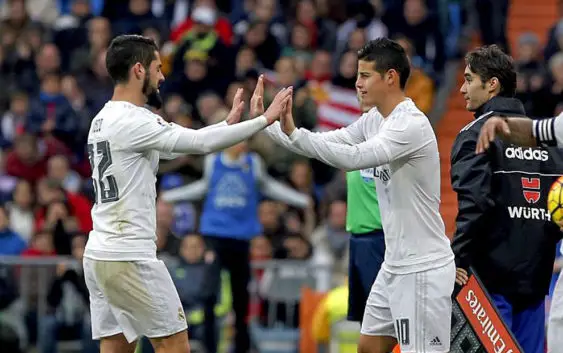 AC Milan could reinvest the money form the potential sale of Gianluigi Donnarumma to PSG to sign Real Madrid duo James Rodriguez and Isco.

MILAN TRANSFER NEWS – The imminent sale of Neymar, which is always further away from PSG, will trigger a series of market movements. For example, the transfer of the Brazilian star is linked to the possible passage of Gianluigi Donnarumma to the French club. After the sale of Trapp to Germany, the Ligue 1 club have reignited their interest in the young AC Milan goalkeeper. The Rossoneri have already rejected a first offer from PSG a few weeks ago, 20 million euros plus Areola.
If Leonardo matches the asking price of AC Milan, certainly more than €60 million, then at that point Maldini and Boban will have the money to close the signing of a playmaker. According to La Gazzetta dello Sport, AC Milan are monitoring with attention the situation at Madrid.

While negotiations with Atletico Madrid for Angel Correa are always on stand-by, the Rossoneri are now considering the possibility of signing Real Madrid duo James Rodriguez and Isco. Real Madrid have put the two players on the market and are waiting for offers. Real Madrid president Florentino Perez wants to bring Neymar at Santiago Bernabeu and therefore he needs some sales because the amount that will be invested for the Brazilian winger is expected to be huge.
James Rodriguez is on the market for 42 million euros while Isco has a higher price tag of around 60 million. However, it is possible that Real offer a discount because of their need to sell and to recover part of the money that will be used to sign Neymar.
The two Blancos players would both be perfect for Marco Giampaolo's side as they are both quality players, but they would also bring some necessary experience in a team with so many young players. The last two weeks of the summer transfer window will be very busy for the Rososneri.

AC Milan working to sign Sporting Lisbon star