AC Milan working to sign Sporting Lisbon star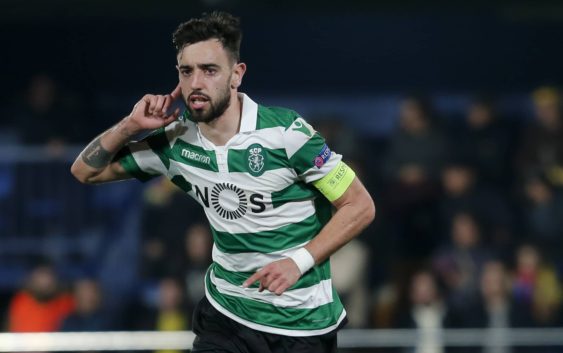 AC Milan are negotiating the signing of Sporting Lisbon attacking midfielder Bruno Fernandes, claims Rai Sport.
MILAN TRANSFER NEWS – Sporting Lisbon star Bruno Fernandes could be the big summer signing of AC Milan reports Rai Sport journalist Paolo Paganini.
"Agent Jorge Mendes is working to bring Bruno Fernandes to AC Milan if Suso leaves" claims Paganini. English clubs Tottenham and Manchester United were very interested in his services but with the end of the summer transfer window in England, Fernandes is open to other destinations.
The 24-year-old attacking midfielder has played for many years in Italy with Novara, Udinese and Sampdoria. During his time at Sampdoria, Bruno Fernandes was coach precisely by new AC Milan coach Marco Giampaolo who wouldn't mind having his former player again under his orders, this time at San Siro.
Fernandes has been exceptional since his return to Portugal. In his first season the Portugal international scored 16 goals and provided 20 assists while last season Fernandes smashed all records finding the back of the net in 30 occasions while providing 18 assists.
With Suso always on the market, and Fiorentina ready to make him the most expensive signing in club history, AC Milan are looking for alternatives to replace him. Sporting Lisbon value Bruno Fernandes €70 million but since no club is willing to match their request they could lower their economic claims significantly.