Espanyol wants to sign Andre Silva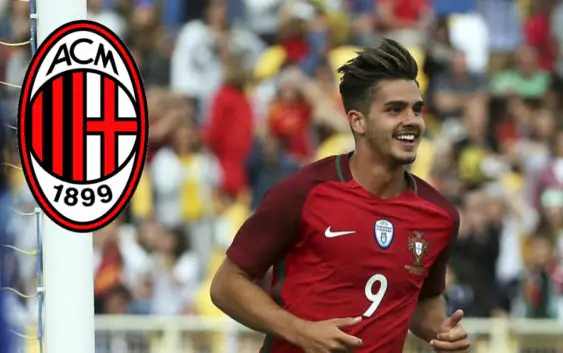 AC Milan striker Andre Silva could be headed back to Spain with Espanyol the only interested club in his services so far.
MILAN TRANSFER NEWS – Andre Silva was on the verge of joining Monaco for 30 million euros. An important sale that would have helped AC Milan to sign Angel Correa from Atletico Madrid but the move failed at the very last moment.
Monaco have turned their attention to other players while the Portuguese striker has returned to training with the Rossoneri squad. However, he remains on the market and disappointing performances like the one against Feronikeli won't help Milan change their mind on him. But a new suitor has emerged.
La Gazzetta dello Sport report that Spanish club Espanyol are interested in Andre Silva and would like to return him in La Liga after an inconsistent spell with Sevilla. The Italian newspaper doesn't explain if Espanyol are interested in a loan move or on a permanent deal but, at this point, Espanyol are the only interested club in Silva.
New AC Milan coach Marco Giampaolo wanted to test the 23-year-old centre forward before green-lighting his sale and it seems like Andre Silva has failed and will not be given another chance at San Siro.
The Rossoneri want to sign Angel Correa from Atletico Madrid and planned to finance a move with the sale of the former Porto star. If a pleasing offer doesn't come in the next two weeks, AC Milan could be forced to sell Donnarumma or Suso in his place.
Paolo Maldini's BIG transfer dilemma