AC Milan, Kalinic plus Aubameyang. Two attackers instead of one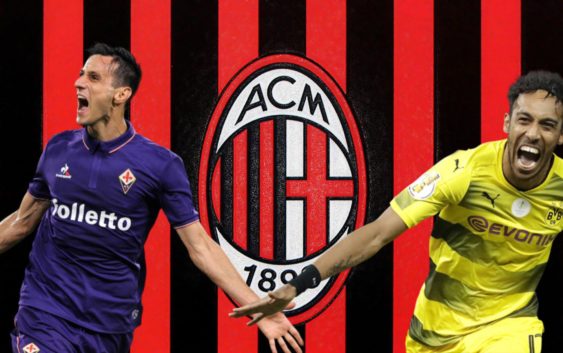 For a long time Kalinic was considered to be AC Milan's only target for the attack. Now the possibility he arrives in San Siro together with Aubameyang is pretty high. 
Following the words of Nikola Kalinic, who openly stated that he wants to wear the rossoneri shirt for next season. AC Milan is waiting to make the decisive attempt to bring the Croatian 29 years old in San Siro. But the eventual signing of the viola forward may not be the only new arrival in the offensive unit for AC Milan. According to today's reports by La Gazzetta dello Sport this morning, the rossoneri could try to bring in, also, Pierre Emerick Aubameyang from Borussia Dortmund.
On the 28 year old attacker there is always strong competition from Fabio Cannavaro's Chinese club, Tianjin, which has presented the Gabonese attacker a shockingly hefty offer. They have time to close a deal until 15 July, that is, the day in which the summer transfer window will close in China. AC Milan remain on hold, aware that if the Chinese attempts fail, the rossoneri would be the most likely destination for the former youth sector player, Aubameyang, who seems to be very attracted by the idea of returning in Milanello. He has made it clear he intends to change environment this season.
In the coming days, Milan will decide who way to take to complete the attack. One forward or two? That's the dilemma. Yesterday manager Vincenzo Montella, during the first press conference of the new season (read here), demonstrated he was in favor of two attackers and therefore the double shot Kalinic – Aubameyang is not that impossible.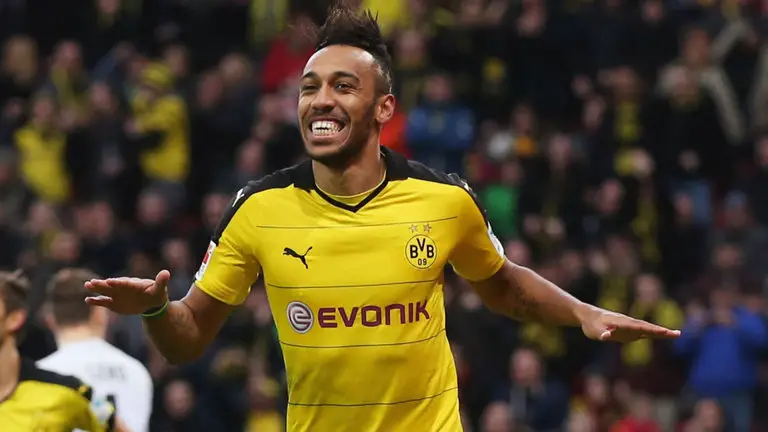 Alongside Montella, CEO, Marco Fassone declared that the club possesses the necessary resources to signing a big name believed to be worth 60-80 million euros. Aubameyang left AC Milan in 2011 without ever playing a single match with the first team. So, a bit of patience, is still needed, then the plans for the new team will be clearer.