AC Milan given ridiculously low summer budget by RedBird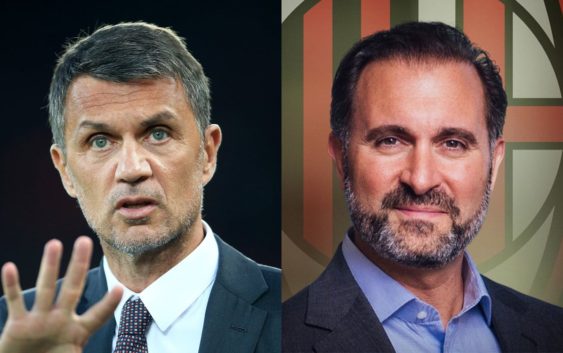 Paolo Maldini will sign a two-year contract shortly but AC Milan will have a very low transfer budget to spend this summer.
Paolo Maldini will continue to be AC Milan's technical director for another two years with Ricky Massara by his side. Paolo wanted Elliott and Redbird to commit to them for 3 years, a reasonably useful time to close a project with the Champions League being the main objective (victory, not participation), but there was no agreement. Maldini and Massara will sign the renewal for two years with the option for a third season.
Gerry Cardinale's contract proposal arrived over the weekend also accompanied the summer transfer budget available to Maldini for the upcoming shopping campaign. Calciomercato.com reports that Maldini and Massara will have 45 million euros to spend this summer with the possibility of raising the wage cap by 15-20% overall, no more. Renewals included.
It looks like AC Milan, just like Inter, will have to rely on creativity to reinforce the squad. A disappointing low figure that does not reward the good work done by the management in the last three years.
Only Sven Botman and Renato Sanches, for whom AC Milan had agreements that were never formalized with Lille, would absorb the entire summer transfer budget available to Maldini and Massara. If Milan indeed secure the services of the Lille duo the rest of the signings must be loans or free transfers.
Paolo Maldini is not happy but he will accept. He has faith in his and Massara's work, he has faith in Pioli, he has faith in the squad that won the Scudetto and above all he hopes that after a first summer – so to speak – of insertion, Gerry Cardinale (currently busy trying to find the money needed to complete the purchase of the club) may raise the investment bar in the future.
---
READ MORE: AC Milan's worst signings EVER