Pellegatti: Dybala wants to join Milan, a message to Cardinale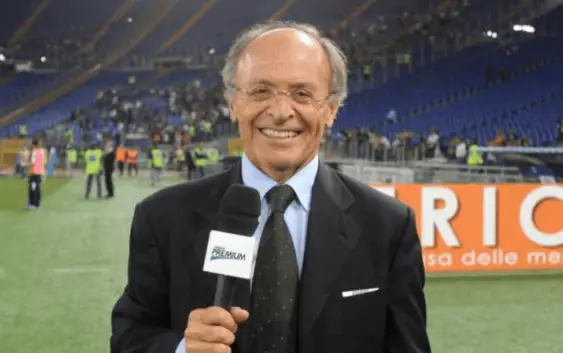 Journalist Carlo Pellegatti reports that Paulo Dybala would like to join AC Milan and urges club owner Gerry Cardinale to make a move.
AC Milan's summer has become a season of endless anxieties and expectations. The not yet renewed contracts of Paolo Maldini and Frederic Massara are not letting the supporters of the Italian Champions sleep peacefully.
There are also negotiation problems with the transfers of Renato Sanches and Sven Botman currently on stand-by. Two players who now appeared destined to dress the Red and Black jersey but the situation has become complex. PSG and Newcastle are pushing for both players offering them and Lille more money than Lille.

Nevertheless, a beacon of hope arrived yesterday regarding the name of Paulo Dybala. Dybala's much rumored move to Inter is blocked. The Nerazzurri have prioritized the signing of Romelu Lukaku on loan from Chelsea instead. There is a real chance that Inter may pull the plug on Dybala transfer leaving the field open for AC Milan.
Journalist Carlo Pellegatti claims that Paulo Dybala would prefer to join AC Milan rather than Inter and sends a direct message to club owner Gerry Cardinale. "I would like to invite Cardinale to reflect on Dybala. Given that at the moment the situation is a bit stagnant because Inter have problems with Correa, Sanchez and Dzeko. They cannot buy without selling first.
It is an invitation to reflect because the purchase of Dybala, at this moment, not so much to steal him from Inter, would be extraordinary – continues Carlo Pellegatti -. I'm not saying it would be like winning a Scudetto, because it would be blasphemy. I would compare it to the purchase of Roberto Donadoni, who seemed to be heading towards Juventus. Berlusconi's first big signing. 'My introduction card is Paulo Dybala, I'll take care of it" – it would be extraordinary if that were the case for Cardinale.
Signing Dybala on a free transfer is like almost winning another Scudetto. Costs? It is impossible to go under six million per season but exceptions can be made. Then there is the commissions obstacle. Dybala is forced to wait for Inter but AC Milan are a team he would like to join. For Milan it would be a wonderful number ten. He would be the joy of all the Rossoneri fans. Cardinale, this is a precious advice, which I dared to give".
---
READ MORE: AC Milan given ridiculously low budget by RedBird