AC Milan make Mauricio Pochettino approach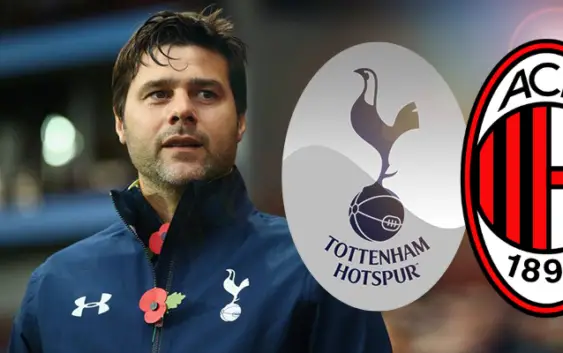 AC Milan have made an approach for former Tottenham coach Mauricio Pochettino who is now free to join a new club.
One of the most respected international coaches of recent years will soon be free to talks with any interested club. Daily Telegraph reports that Mauricio Pochettino will be able to discuss his future freely with any club because his Tottenham Hotspur gardening leave finally comes to an end in May.
Tottenham sacked Pochettino six months ago to make room for Jose Mourinho but the Argentine coach was still contractually tied to the Spurs until May and thus unable to talks with other clubs.
Anyone who wanted to deal with the Argentine coach in the past few months should have contacted first Tottenham president Daniel Levy and pay a compensation to the English club in they wanted to hire Pochettino.
From today Poch is on the market and several teams are interested in his services. According to the English press, AC Milna have made an approcach for Mauricio Pochettino. As reported by acmilaninfo.com, Milan contacted the former Tottenham coach first in November immediately after his sacking by the Premier League club.
In addition to AC Milan, Newcastle, Manchester United, Real Madrid and Bayern Munich are also thinking of Pochettino. The Rossoneri have started to think of a plan B in case Ralf Rangnick rejects their proposal. However, if Milan end up signing Pochettino as their next coach, rather that Rangnick, few would be saddened for the German.
---
READ MORE: Real Madrid want to sign AC Milan striker