AC Milan plan 3 signings to secure Champions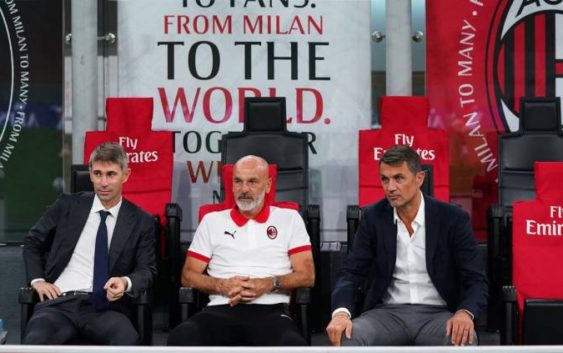 AC Milan will be active on the January transfer window and the Rossoneri management plans to make three signings to secure a spot in Champions.
AC Milan ended 2020 first in Serie A standings and it is normal for them to be considered a serious candidate for the Scudetto. However, Stefano Pioli reiterated that there are teams like Juventus and Inter that are stronger than the Rossoneri.
The primary goal of AC Milan is to return in Champions League, a competition in which they have not participated since the 2013-2014 edition. Too much time has passed and there is a desire to return to what was the Diavolo's home in the past. Qualification in Champions would represent a real turning point, given that the Rossoneri would see their revenues increase significantly thanks to rich rewards from UEFA. The economic and sporting impact would be quite big for the club.
For this reason AC Milan plan to be active on the January mercato. No huge investments are expected but Paolo Maldini and Frederic Massara will give Mr. Pioli some signings to improve the squad. The management believes that Milan need three signings in order to secure a place in Champions League.
CENTRAL DEFENDER: It is true that Kalulu was discovered in that role but Maldini and Massara are willing to purchase a new centre back. Musacchio should leave in January and Duarte's stay is in great doubt, while Gabbia will probably return on the pitch in February. Thus a new defender is a necessity and Strasbourg's Mohamed Simakan is the top target.
MIDFIELDER: The starting couple Kessie-Bennacer are already of a high level and behind them is Tonali with ample room for growth. The "weak" link is Krunic who is not suitable for a two-man midfield. A signing in midfield, physically equipped and with at least a discrete technique, would ease Pioli's work in times of rotation.
CENTRE FORWARD: Without Ibrahimovic, Milan have a real deficiency in attack. Rebic and Leao have different characteristics. The Croatian is much more comfortable on the left wing. The Portuguese can adapt as a striker but is still too inconsistent in his performances. A back-up for Zlatan, even if the Swede is unique, would be extremely useful. Such a scenario would also allow Lorenzo Colombo to be sent on loan in order to gain more experience and minutes.
---
READ MORE: Former AC Milan striker set for Serie A return