MN: AC Milan preparing the icing on the cake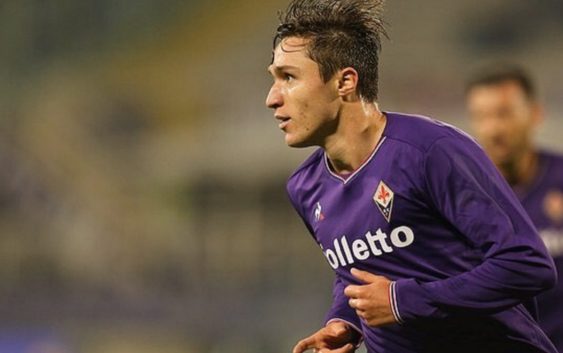 The signing of Sandro Tonali has delighted the AC Milan fans but Federico Chiesa may be the icing on the cake for the Rossoneri.
The real AC Milan is returning, let's say it in a low voice, but finally the club seems to have taken the right path to become great again. The enthusiasm is visible and has exploded especially with the signing of Sandro Tonali. A true Milanista player, a great talent, called up for the first time in the national team at just 18 years old.
The Azzurri jersey is not a burden to him and, we are sure, the Rossoneri will fit him perfectly. It is a sign of strength, it is a reversal of the trend, it is something that until a few months ago (or a week) was considered unthinkable. The best young player around in his role comes to Milan and rejects Inter, Manchester United and Barcelona. It hadn't happened for a long, long time.
There is a lot of curiosity for Brahim Diaz too. His talent is indisputable, being able to showcase it on the pitch at Real Madrid was very, very difficult. In Serie A it can be different and for Pioli he will represent a luxury alternative, unless he is unable to gain more important space. The next will probably be Bakayoko. Even though reaching an agreement with Chelsea has proven difficult so far, the Rossoneri management is optimistic. 
Maldini now must decide the future of Davide Calabria (who has done really well in recent friendly matches). However, the icing on the cake can be Federico Chiesa from Fiorentina. The Italian winger has informed the Viola of his desire to leave. President Commisso is aware of this but at the moment he is still shooting high. In the very last days of the market, things will change and AC Milan could land Chiesa inserting Lucas Paqueta as a technical counterpart.
The director of this operation is Fali Ramadani, the powerful agent who for some time has been helping the boy's father and agent, Enrico Chiesa (seen in Milan on August for business appointments). Between Maldini, Massara and the Albanian agent there are several meetings on record this summer. The main dish, however, was not the permanent transfer of Ante Rebic but precisely the 22-year-old right winger strongly desired by coach Stefano Pioli reports MilanNews.it. With Chiesa, the squad would become truly complete and absolutely capable of fighting for the top levels of Serie A. Maldini wants to create a backbone of strong Italians players, as in his days. With Donnarumma, Romagnoli, Tonali and Chiesa there would be all the conditions for a great Milan.
---
READ MORE: AC Milan's worst signings ever