AC Milan receive shocking offer for Reina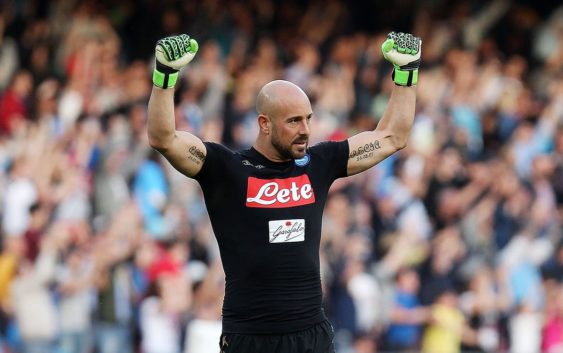 He has not even disembarked for the first time at Milanello but AC Milan new goalkeeper Pepe Reina could already be on the move.
Clamorous news from Premium Sport reporting that the 35 year old goalkeeper could join coach Maurizio Sarri in his new adventure in England. Chelsea are expected to lose Thibaut Courtois this summer with Real Madrid as his next destination and want to replace the Belgium international with an expert keeper.
While AC Milan's other player, Gianluigi Donnarumma, is also a target of the English side, Sarri would prefer to sign a trusted goalkeeper like Reina. The two have worked together for three years while at Napoli and enjoy a great relationship.
The Spaniard was signed by the Rossoneri on a free transfer this summer after Napoli refused to renew his contract. He signed a three-year contract with AC Milan worth 3-3,5 million euros per season. Too much for a player of his age and precisely this may be the reason why new owner Elliot could approve his sale.
---
---