AC Milan make steal of the century by signing Leonardo Bonucci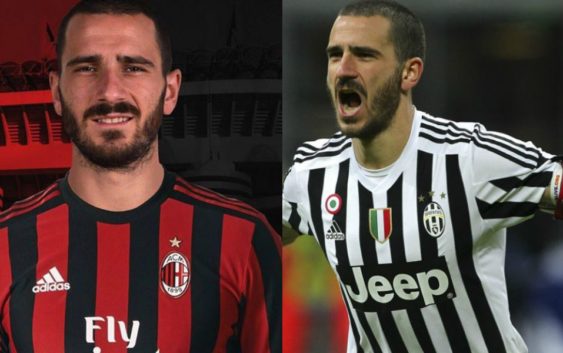 AC Milan announced the shocking signing of Leonardo Bonucci from Juventus. An important arrival that may be the steal of the century for a number of reasons.
In today's football money are a very important aspect of the game. But some times the big money spent is so absurd it makes absolutely no sense. This week offered us a perfect example of how football is sliding into insanity. At the same time Manchester City signed right back Kyle Walker for 57 million euros, AC Milan managed to buy Leonardo Bonucci from Juventus for 17 millions less. Walker has enjoyed some good seasons in England while Bonucci is one of the best defenders in the world and one of the finest ball playing centre backs the football world has ever seen. The 30 year old was one of the main foundations of the Juventus team that won six consecutive Scudettos in Italy and reached the Champions League final twice.
Kyle Walker is set to become the most expensive English footballer ever but his new manager Guardiola considers Bonucci as one of his favourite players, ever. You would think every manager in the world would be happy to have Bonucci but not Massimiliano Allegri. Their relationship deteriorated in the last months and it all started in a match against Palermo when Bonucci was trying to advise Allegri  how to better do his job. The manager's angry reply was: "Shut up di*khead. Focus on the game. Fu*k off". The arguments continued in the next matches and they clashed again in the Champions League final. The departure was inevitable. What's shocking is that Juventus decided to sell him at a such unbelievable low price. Although he is 30 years old, he may still play at the highest levels in the next 4 years, probably even more. His ex teammate Barzagli is the best example for that.
The rossoneri are experiencing an unprecedented summer transfer window but Leonardo Bonucci may be the best signing till now. The defender is a player that can give a whole new dimension to their play with his pin point distribution of the ball from deep, and the kind of character who will prove invaluable to such a young, inexperienced squad writes Goal.com. Precisely what the AC Milan team lacked last season. He is able to grant this young team a winning mentality. Il Corriere dello Sport writes that with Bonucci, Milan is worthy of the Scudetto.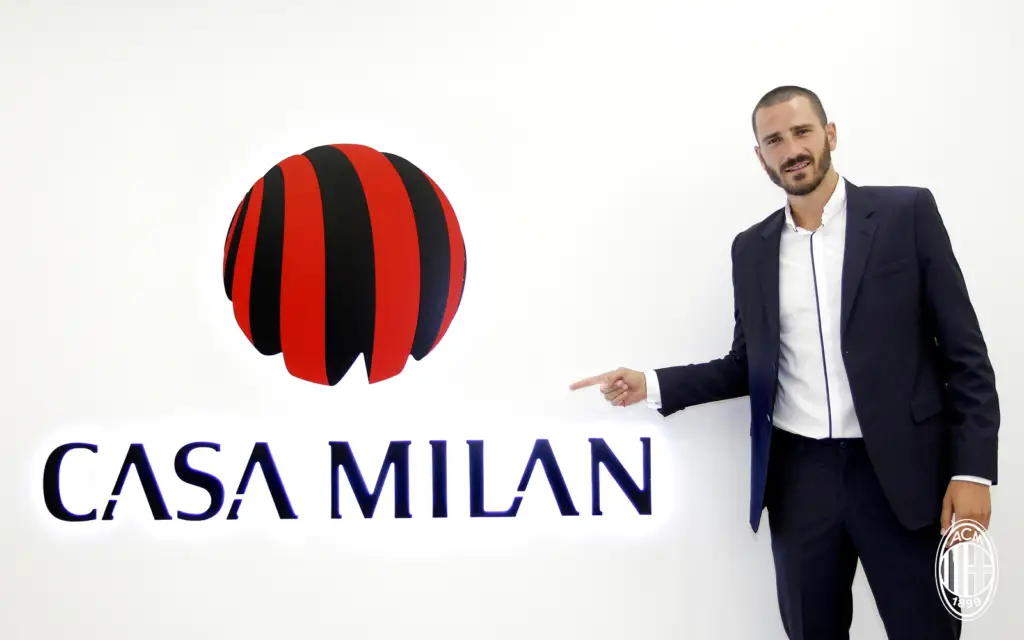 Juventus, an historical opponent, and a direct rival this season, was left with no option but to sell. Bonucci 's departure now leaves a tremendous void for the old lady's defense. A replacement will be hard, almost impossible, to find. Perhaps their biggest profit were not the 40 millions of this transfer but the fact that now De Sciglio is closer to joining them. The bianconeri were unable to squeeze more money out of Milan's wealthy new owners. Alessandro Del Piero commenting the unexpected transfer declared: "It is a very, very amazing deal for AC Milan. I would not have thought such a thing possible". Manchester City and Chelsea were willing to offer more than 60 million euros for his services a month ago but Milan managed to get the Italian international for much more less.