AC Milan striker move receives green light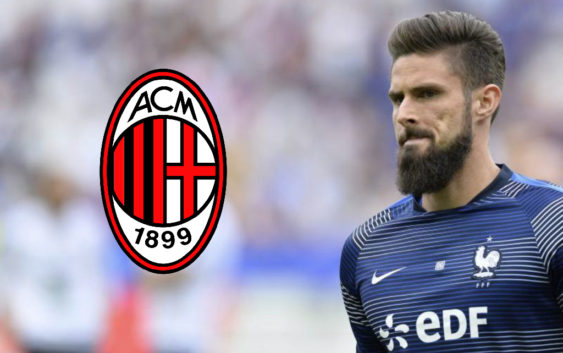 AC Milan transfer target Olivier Giroud has received the green light from Chelsea to join the Rossoneri on a free.
One of the most important signings of AC Milan this summer is going to be that of the new centre forward. The Rossoneri have chosen Olivier Giroud to partner and alternate with Zlatan Ibrahimovic next season.
The 34-year-old French striker has agreed a two-year contract with Milan at 4 million euros per season. There is a total agreement between the two parties but Chelsea's renewal announcement caught the Rossoneri management by surprise.
A few days ago the Blues confirmed they had extended Olivier Giroud's contract until 2022. Everything had happened in April but the Rossoneri were not informed by the agents of Giroud. Paolo Maldini reiterated to his representatives that the offer for Giroud is still valid but only if the World Cup winner manages to leave on a free transfer.
Journalist Nicolo Schira reports that Chelsea's unilateral contract extension was only with the intention to prevent the French striker from joining other Premier League clubs. The Blues and the player have a gentlemen's agreement that Olivier Giroud can leave for free if he receives a pleasing offer from a foreign club.
Following AC Milan's ultimatum, Giroud's agents have been in contact with the Blues' management. Chelsea have given the green light to Olivier Giroud that he will be allowed to join AC Milan on a free transfer if he chooses so. The details of the agreement are expected to be sorted out during the European Championship.
---
READ MORE: AC Milan risk repeating Donnarumma mistake twice