AC Milan risk repeating Donnarumma mistake twice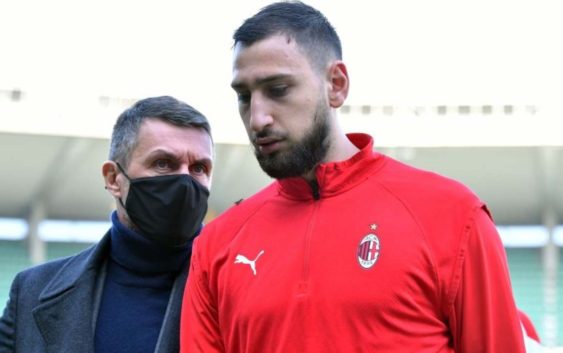 AC Milan have suffered a great economic loss with the departure of Donnarumma for free and risk repeating the same mistake twice.
Italian football was shocked when AC Milan, one day after securing Champions League participation, announced the purchase of Mike Maignan. At the same time, it was obvious that Gianluigi Donnarumma would be leaving after 6 years with the first team.
Many had expected that AC Milan would surrender to Mino Raiola's demands. However, the management decided it would not tolerate any longer the blackmail of Raiola and the Italian goalkeeper. Nevertheless, letting the 22-year-old leave on a free transfer represents a huge economic damage for the club. At normal times, the Rossoneri would be asking at least €60 million for his services.
Unfortunately, the Rossoneri risk repeating the Donnarumma mistake twice. This time with Franck Kessie. The 24-year-old Ivorian midfielder has played a key role for AC Milan this season with 14 goals and 6 assists in 50 appearances. Still, the contract of Kessie expires in one year and AC Milan look far from renewing his contract.
The management is more concentrated on the transfer campaign and has postponed the renewal issue for late summer. The parties have a considerable distance so far. Kessie currently earns 2.2 million per season. Milan have increased their initial proposal from 3.5 to 4 million (plus bonuses) for the next five years. Meanwhile, George Atangana, the agent of Franck, has asked for 6 million per year.
Considering the great season of Kessie, his impact, and the fact that Milan were willing to offer 8 million to Donnarumma, Atangana thinks that 6 million is a legitimate claim. PSG are lurking on the background ready to offer the 24-year-old much more if he joins them for free next season. If Milan don't act quickly, they will surely have another hot potato in their hands with great potential consequences. 
---
READ MORE: "I left Milan because i was not worthy anymore"