AC Milan to sell two players and keep Donnarumma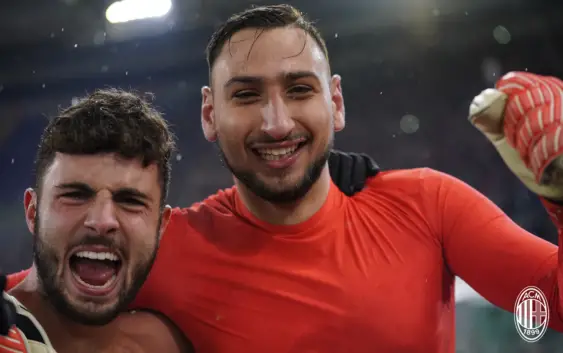 Gigio Donnarumma is close to signing a contract renewal with AC Milan but first the Rossoneri must sell two players.
The Gigio Donnarumma issue will soon come alive because, even if he still has a year of contract, without an agreement on his renewal in the coming weeks, AC Milan will be forced to sell their goalkeeper in the upcoming summer transfer window in order to avoid losing him for free in one year.
In short, time will soon start to run out, but the Rossoneri management have envisioned a plan to keep Donnarumma at Milan and extend his contract. The management aims to create a treasure from the sale of Franck Kessie and Lucas Paqueta and use it for Donnarumma's renewal.
Tuttosport (via MilanNews.it) explains that the main problem is the salary of Donnarumma, who currently earns six million euros net per season (11.5 million gross). Taking into account that Elliott wants to impose a salary cap of 2.5-3 million euros, it is clear that the renewal of the young goalkeeper appears to be an out of reach operation. But if the Rossoneri are able to sell both Paqueta and Kessie, then the extension of Gigio may no longer be just a utopia.
The Brazilian midfielder is in the orbit of PSG, Flamengo and Benfica, while the Ivorian has several admirers in the Premier League. With the sale of the two midfielders, AC Milan not only would create a considerable fund to spend on the market but also allocate part of the money saved from their salaries to Donnarumma's renewal.
According to reports, despite the push of his agent Mino Raiola to negotiate with other clubs, Donnarumma has prioritized his stay at Milan. The Italian goalkeeper has never hidden his desire to stay at Milan and in the coming weeks the parties have scheduled a meeting. The Rossoneri are confident that offering Gigio a renewal at similar figures will be enough to convince him to stay for at least another three years.
---
READ HERE: AC Milan in advanced talks with Brazilian defender