AC Milan's top summer priority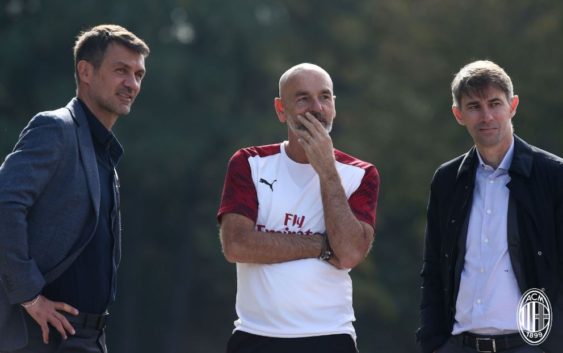 Unlike Ralf Rangnick who wanted a revolution, Paolo Maldini and Stefano Pioli have different priorities for AC Milan.
We had gotten used to the idea that a revolution would take place at AC Milan this summer. Instead, surprisingly, Ivan Gazidis has decided to confirm Stefano Pioli as coach for the next two seasons until 2022.
Ralf Rangnick will remain in Germany and keep his job at Red Bull Leipzig. Thus the Rossoneri will have the opportunity to continue the technical project with the same coach, management and group of players.
With the German on the bench many things would have changed on the summer transfer window. Now Maldini and Pioli have other ideas. The goal will be to complete the squad and not revolutionize it. Four or five targeted purchases are therefore envisaged in the club's summer plan, which are useful for reinforcing the player base in the right departments but without unbalancing the squad.
The number one priority of AC Milan are contract renewals. Gianluigi Donnarumma is the thorniest case, but optimism continues to filter at Casa Milan. The Italian goalkeeper wants to stay at Milan and this is why negotiations are well underway. According to the several reports, the Rossoneri could offer Gigio a new contract of 6 million euros per season. And then there is the Ibrahimovic chapter with Zlatan having made three requests. We will see if the Rossoneri will be able to satisfy him but again there is a good chance of success.
The renewal of Hakan Calhanoglu is also a priority for the club. The Turkish midfielder has become a key player for Milan with a number of assists and goals. His current deal expires in 2021. He publicly said he wanted to stay, so his renewal won't be a problem either. The situation for Giacomo Bonaventura is different. The player had hopes but it was communicated to him that the club would not offer him a new deal.
---
READ MORE: President confirms €10m bid from AC Milan for Argentine striker