AC Milan transfer target available on bargain fee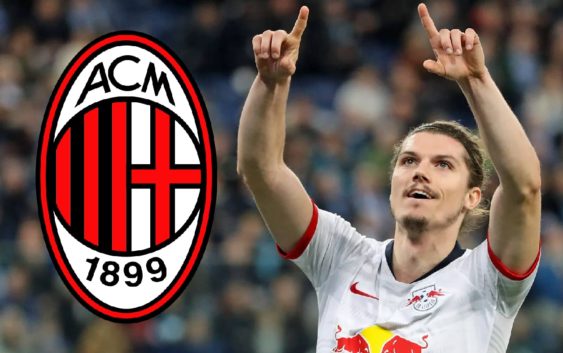 Red Bull Leipzig are ready to part ways with Marcel Sabitzer who is one of AC Milan's targets to replace Hakan Calhanoglu.
The hunt for a new attacking midfielder is the hottest topic at Casa Milan. James Rodriguez and Philippe Coutinho are two important players that have been linked to the Rossoneri but they don't seem very convincing to Paolo Maldini. Marcel Sabitzer is the new name on AC Milan's radar.
Sabitzer has different characteristics compared to Rodriguez but the Austria star is a profile more similar to Hakan Calhanoglu. Author of a very good ERUO campaign, the 27-year-old is a wanted man on the market.
The contract of Marcel Sabitzer with Red Bull Leipzig expires in one year and the Germans are ready to sell him on a discount. One year ago RB Leipzig were asking over 40 million euros but now they are willing to sell their attacking midfielder for 'just' €17 million according to reports.
The talented midfielder has spent seven seasons with RB Leipzig and looks set to try a new adventure outside Germany. Besides AC Milan, Arsenal,  Roma and Tottenham are interested in his services.
Paolo Maldini has a tough choice to make. The Rossoneri have completed the signing of Brahim Diaz from Real Madrid but he will not be the starting attacking midfielder in Stefano Pioli's eleven. The management wants to bring a top attacking midfielder to properly replace Calhanoglu.
---
READ MORE: Transfer updates on Jovic, Dalot, Odriozola, Giroud and Kessie