AC Milan created a winning mentality with 3 moves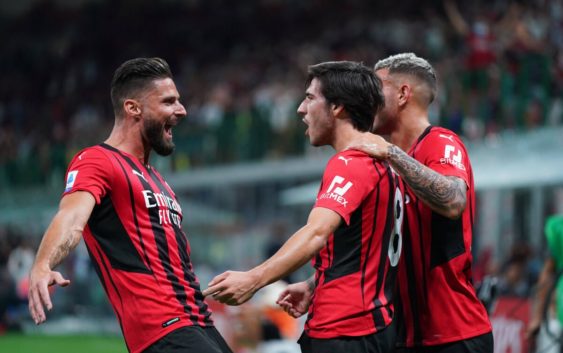 AC Milan are showing a drastic change lately and that's thanks to the great work of Stefano Pioli on three  important aspects.
Something has changed at AC Milan. While the rebuilding continues with a mix of young and veteran players, the Rossoneri have drastically transformed from a timid squad to tittle contenders this season.
Pioli's AC Milan squad has been showing off attractive football for a year and a half now, but with the passing of time it is also acquiring other qualities, first of all character. The Rossoneri are in fact a team that never give up and fight until the very last minute. A team that knows how to suffer and knows how to react to difficulties.
Tuttosport writes that AC Milan have shown these qualities both in the Champions League with Liverpool and on Sunday in the big league match against Juventus. Before the arrival of Pioli, Milan were very often accused of having little personality and of melting in the face of difficulties. Now something has obviously changed and the Red and Blacks are a team that almost never die.
Among the merits of Pioli there is precisely the fact that he has given, also thanks to the arrival of experienced players like Zlatan Ibrahimovic and Simon Kjaer, a winning mentality to the squad. In the last year and a half, the Rossoneri's leap forward in quality has not happened only on the pitch, but also (and perhaps above all) in the mind of the players.
AC Milan are now a real team that is able to fight with everyone in Italy and soon also in Europe. With what has been demonstrated so far, Milan look to be a serious candidate for the Scudetto this season. A team with character, personality and ability to react has a winning mentality and can compete against the best clubs in Italy and Europe.
---
READ MORE: Real Madrid send worrisome message to AC Milan over Diaz