Africa Cup could decide Napoli-Milan Scudetto race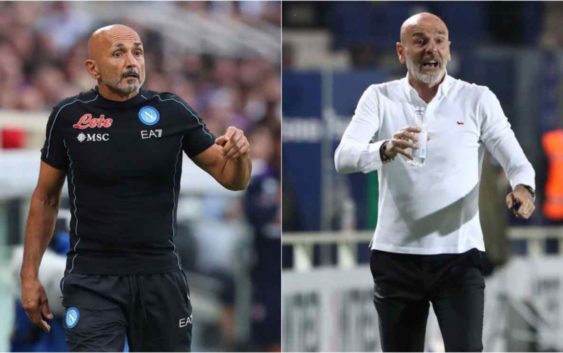 The Africa Cup will play an important part in deciding this year's Serie A winner with AC Milan and Napoli to be mostly influenced.
Napoli are currently leading the Serie A table with two points in front of AC Milan. These two clubs are dominating the new Serie A season after a long absence of protagonism. A sort of return to the 1980s, when Napoli and AC Milan shared triumphs in Italy and Europe. The Azzurri led by Diego Armando Maradona against the innovative Rossoneri by Arrigo Sacchi and the three Dutchmen. A revamped duel from from the past when Serie A represented the best football league in the world scene.
Napoli are deservedly in fist place with 7 wins out of 7. Coach Luciano Spalletti has given strength and balance to an already strong group. Counter-attack and aggression are the basis of the Azzurri's game. Milan are two points behind only because of their draw against Juventus. According to many, Stefano Pioli's side is the most beautiful formation. Elegant, concrete and above all very solid in defense.
The season is still very long and so other clubs should not be excluded from the title race. Inzaghi's Inter are close behind while Juventus remain title contenders despite their troubling start this year.
Gazzetta dello Sport writes that the key month to decide the winner of the Scudetto could be January, immediately after the Christmas break. In that period, Napoli and AC Milan will lose some important players, destined to leave for the Africa Cup.
Between January and February, Napoli will be without their entire backbone. Koulibaly (Senegal), Anguissa (Cameroon) and Osimhen (Nigeria) are key players for their respective national teams. Playing without the trio will be a big problem for Spalletti. AC Milan, on the other hand, will be without the midfielder duo Kessie-Bennacer, who will represent Ivory Coast and Algeria.
The team that adapts and react best to these absences will have an advantage. A hand could come from the winter transfer market but the Rossoneri fans are optimistic. Sandro Tonali's explosion and the depth of Pioli's squad put AC Milan at a comfortable position.
---
READ MORE: AC Milan's worst signings ever