Ancelotti at Milan? It almost happened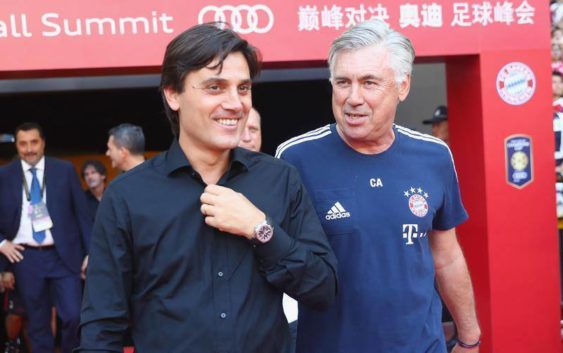 Former AC Milan coach Carlo Ancelotti is now free and with Montella's recent performances a return in San Siro is more than possible. Something that almost happened in May. 
Carlo Ancelotti is on the market since yesterday and his name was immediately linked to AC Milan's bench, who had been looking for him months ago: As revealed today by La Gazzetta dello Sport, in May there was an inquiry by the club of Via Aldo Rossi before agreeing to renew the contract of Vincenzo Montella until 2019. The situation in Casa Milan was very cloudy at the time and Carlo decided to continue with Bayern Munich.
Contacts with former rossonero manager were never totally canceled, and considering the current situation with Montella struggling to give a proper identity to the team, both parties may resume contacts in the future. According to Italian press Ancelotti will not return to coach a team this season (surprises excluded) and with sports director Massimiliano Mirabelli backing Montella it seem that everything will be postponed next year.
Carlo Ancelotti coached AC Milan from 2001 to 2009 winning every possible trophy with the rossoreni and leading a formidable team with extremely talented players like Maldini, Nesta, Rui Costa, Shevchenko, Pirlo, Inzaghi, Kaka and many others. Since his departure San Siro has never seen such glorious days. He conquered Europe with the 4–3–2–1 system that would later be known as his "Christmas Tree" formation. In total, Ancelotti led Milan for 423 games, only Nereo Rocco has been in charge of the club for more matches.