Cutrone makes Europa League history with his goal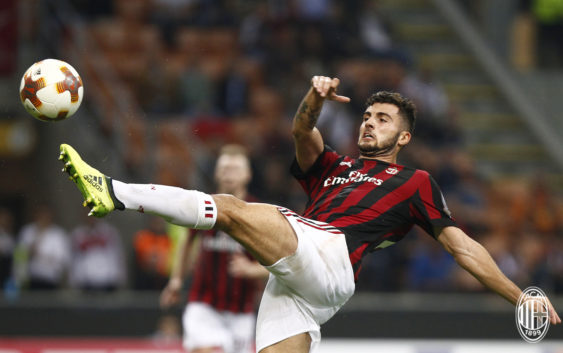 Patrick Cutrone is the pleasant surprise no one was expecting. The 19 year old Milan Primavera product seems unstoppable shattering record along the way.
Patrick Cutrone has no intention of stopping. Thanks to his goal at 93′, AC Milan managed to take a precious victory over the Croatian side of Rijeka. Big joy for the young rossonero striker, who confirms himself as the most important weapon available to the technician.
Five goals for him in ten games: two in Serie A, three in Europa League between preliminaries and the group stage. Important numbers for a 19 year old boy at his first professional experience. A goal from pure centre forward that gifted the red and blacks a last minute success last night. An almost offside horizontal move and a single touch with the left to anticipate and overcome the opponent goalkeeper. A few seconds later the match ends 3-2 for the rossoneri.
A very beautiful goal to watch, crucial for AC Milan's fate, but also for personal matters. As OptaPaolo reports on Twitter, Cutrone is now the second youngest player ever to have scored at least one net in the group stages of Europa League. Another record for the man who always leaves his mark in every debut. The future look promising for Cutrone.
2 – Patrick Cutrone è il secondo giocatore più giovane ad aver segnato un gol in questa #UEL. Predestinato. #MilanRijeka

— OptaPaolo (@OptaPaolo) September 28, 2017