Andre Silva like Ricardo Kaka and Ronaldinho?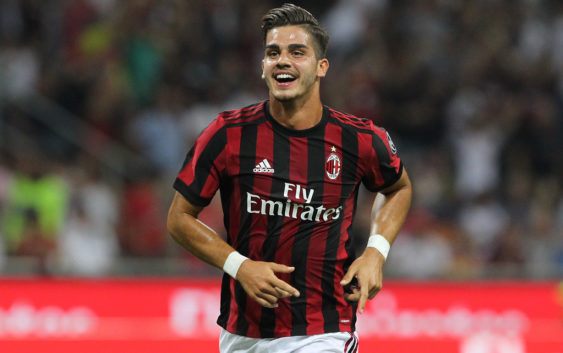 Andre Silva like Ricardo Kaka and Ronaldinho? Even the 21 year old Portuguese striker could find his first Serie A goal in the derby against Inter.
As Corriere dello Sport remembers, AC Milan's number 9 is still trying to find his first net in Serie A. However, Vincenzo Montella has trusted him only three appearances and therefore he hasn't been in constant use. Instead, it is no coincidence that in Europa League, where the player has found continuity, the former Porto's has scored 6 goals in 6 games between preliminaries, playoffs and group stage. Andre Silva so far has punished Shkendija (2), Austria Vienna (3) and Rijeka (1).
According to the latest news circulating, the Portuguese ace will start from the first minute in the derby against Inter on October 15th. Nikola Kalinic is struggling with a muscular problem although he is expected to recover, he'll not be 100% fit. While Patrick Cutrone will again start from the bench. Surprises excluded, Andre Silva will lead the attacking unit. And next to him, as second striker, there should be Suso, eager to redeem himself after the recent flops.
For the former Porto the derby would be the ideal opportunity to unblock himself in the league. The number 9 will try to emulate Kakà, who did the same and at the same age (21 years) in 2003. The Brazilian scored with a header on Gennaro Gattuso's assists. We all know the glorious career Ricky enjoyed at Milan, with so many triumphs. Andre hopes to do the same.
Ronaldinho too scored with a header turning Kaka's assists in goal and making San Siro go crazy. The former Barcelona star had just joined the rossoneri and was 28 years old at the time. A goal a bit illusory, because in 2008-2009 Dinho experienced a season full of ups and downs. He adapted well the next year with Leonardo, but later returned to Brazil in January 2011 after finishing on the bench with Massimiliano Allegri.
---
---