Unhappy Donnarumma wants Milan sale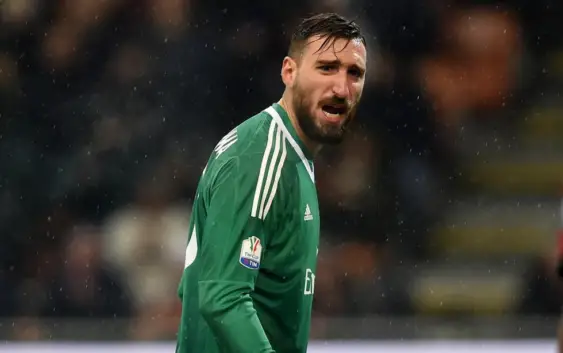 AC Milan goalkeeper Antonio Donnarumma is unhappy with his current situation at the club and is considering leaving in January.
His contract of 1 million euros net per season shocked the fans and the Rossoneri environment. In fact, Antonio Donnarumma is the highest paid third goalkeeper in the world but apparently that's not enough for the big brother of Gigio.
Antonio Donnarumma was used as a pawn in the summer 2017 to keep young brother Gianluigi, who had initially rejected the contract renewal but was convinced later after a richer proposal and the landing at Milanello of his older brother, a sort of maturity and behavior model. The idyll, however, does not seem to be too timely, because according to Calciomercato, Donnarumma senior does not seem very happy lately.
It seems that Antonio is not at all satisfied with his role within the current AC Milan squad. The 28 year old goalkeeper knew he had to act as Gigio's substitute, but he hoped that, after the good performance in the cup derby last season (a clean sheet after 120 minutes of play), more space was awarded to him.
Donnarumma has even turned down some proposals from Greece, where he had performed well in his one year at Astreas Tripolis, just to stay at Milanello. The arrival of Pepe Reina as second goalkeeper has made him fall into anonymity. It is possible that his agent Mino Raiola intervenes, always very 'dangerous' when he moves in certain directions, to establish the hierarchies and the real utility of Antonio in today's Milan.