Mario Balotelli has been offered to AC Milan: the details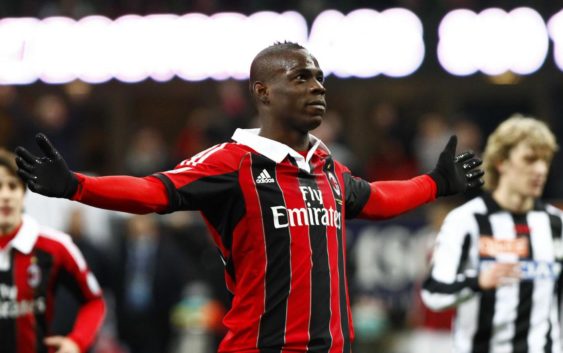 Agent Mino Raiola has offered 
AC Milan the opportunity to sign 
Mario Balotelli in January. A proposal that Leonardo has rejected.
An odd rumor that has been circulating in recent days was confirmed today. AC Milan plan to make a signing in attack and it seemed like Zlatan Ibrahimovic's return at San Siro was practically closed but his agent Mino Raiola is pushing for a different deal.
Another face from the past. Mino Raiola has offered Mario Balotelli to AC Milan. Apparently Ivan Gazidis is not so convinced on Ibrahimovic and views his age (37) as a problem. The new CEO has instructed Leonardo and Maldini to wait for UEFA's verdict before making a final decision. Raiola is hopping to exploit the situation in Balotelli's favor.
La Repubblica reveals that Mario Balotelli wants to leave Nice after continuous clashes with coach Patrick Vieira. The 28 year old becomes a free agent in the summer but he wants to change team already in January. However, Balotelli does not convince the AC Milan management so a third return can be been excluded.
The Italian was part of AC Milan between 2013-14 and from 2015 until 2016. In his first period at San Siro, Super Mario excelled scoring 30 goals in 53 appearances before being sold to Liverpool for 20 million euros. His second spell was less fortunate with only 3 goals. Still, the signing of Ibrahimovic remains the most probable option from the Raiola roster.