Aston Villa to let Chukwuemeka leave for bargain fee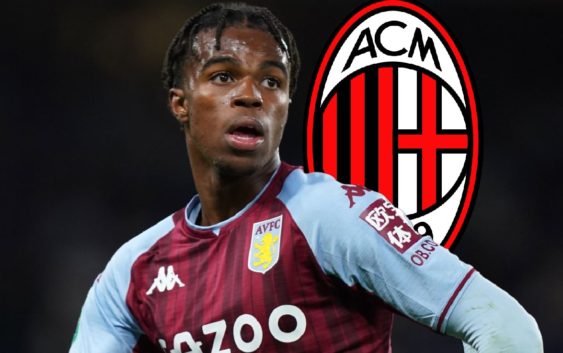 Aston Villa are open to let Carney Chukwuemeka leave this summer.
AC Milan are very interested in the talented English midfielder.
With Renato Sanches reportedly close to joining Paris Saint-Germain, the Rossoneri are forced to look around for alternatives. According to numerous reports, AC Milan have made Aston Villa starlet Carney Chukwuemeka their plan B for the midfield.
Chukwuemeka is considered the next big midfield star of English football destined to repeat Jude Bellingham's ascent. A young player that has not featured a lot for Aston Villa's first squad (14 appearances for a total of 415 minutes on the pitch) but ready to make the big step forward very soon.
Aston Villa have put Chukwuemeka on the market because the 18-year-old will not be renewing his current contract that expires in one year. Despite the insistence of Steven Gerrard's squad, the talented box-to-box midfielder has decided to join a new club with AC Milan very interested in his services.
According to reports from England, Aston Villa are ready to part ways with Carney Chukwuemeka if they receive an offer of €20 million this summer. A figure that may seem a bit high for a player who is not a regular starter. However, many agree it will likely be a bargain fee in the long run.
The Rossoneri have already had contacts with the player and the English club. Paolo Maldini and Frederic Massara are currently busy trying to close the purchase of De Ketelaere from Brugge. Next in line in their list of priorities is the signing of a new player that will complete Stefano Pioli's midfield.
---
READ MORE: AC Milan ditch Sanches for English super talent