AC Milan to ditch Sanches for English super talent Chukwuemeka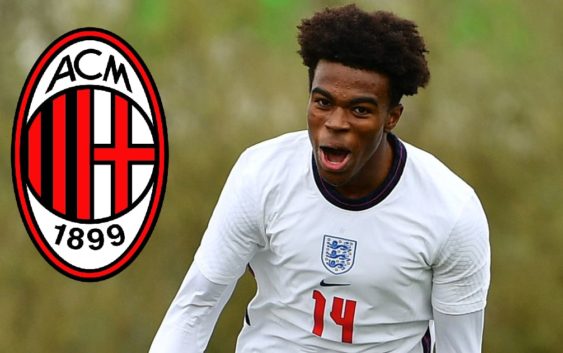 AC Milan are set to abandon the pursuit of Renato Sanches in favor of English midfielder Carney Chukwuemeka.
AC Milan are growing impatient with Renato Sanches. The Rossoneri have been in negotiations with the Portuguese midfielder for over six months but without being able to close the agreement. It looks like Sanches prefers a move to PSG since the French champions can give him a better contract than the Italian giants.
AC Milan are about to pull the plug on the Renato Sanches transfers in favor of Carney Chukwuemeka. The English super talent is Paolo Maldini's plan B for the central midfielder role according to recent repots. Chukwuemeka is in a similar contract situation to that of Renato Sanches.
His agreement with Aston Villa expires in one year and the 18-year-old does not want to renew. Chukwuemeka is often considered the English Camavinga for their similar play style. AC Milan would like to bring Chukwuemeka at San Siro to succeed Franck Kessie in the modern box-to-box midfielder role.
Despite his young age, Chukwuemeka has developed into one of the most imposing midfielders in English youth football. His footballing intelligence combined with his physical attributes mark him out as being supremely gifted. A central midfielder who is not afraid to pick up the ball in tight areas and with decision-making ability that belies his lack of experience.
Aston Villa are ready to part ways with their gem if they receive an offer of €20 million. AC Milan are in contact with both the player and Aston Villa. The Italian are not the only club interested in Chukwuemeka with Barcelona also keeping tabs on his situation.
---
READ MORE: AC Milan's worst signings EVER