Atalanta want AC Milan striker to replace Hojlund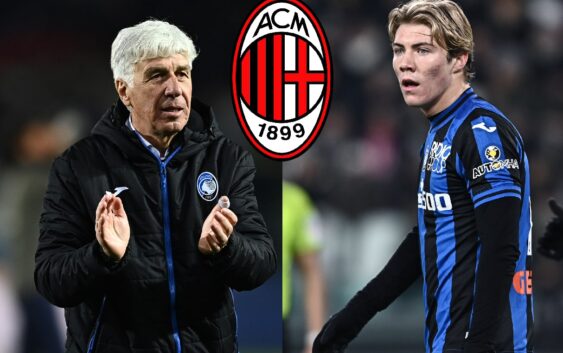 Atalanta are pursuing Lorenzo Colombo to replace Rasmus Hojlund 
after his record transfer to Manchester United 
Atalanta have just completed one of the most lucrative transfers in football history. Last year, the Bergamo club spent around €17 million for Rasmus Hojlund and are now selling him to Manchester United for a total fee of €85 million. That is a fantastic return for a player that scored only 9 Serie A goals last season. To see the full schedule of AC Milan's upcoming games (and all other teams) you can visit LiveSportsOnTV.com. 
Now, Atalanta are looking at AC Milan for his replacement. Atalanta have identified Lorenzo Colombo as the perfect centre forward to succeed Rasmus Hojlund. The Bergamo side have already purchased El Bilal Toure and are willing to spend an important transfer fee for Lorenzo Colombo who will surely not stay at AC Milan for long.
Either the Rossoneri will sell him or he will leave on loan to play regularly elsewhere. Atalanta have already initiated contacts with Colombo who is reportedly open to join the Bergamo club. AC Milan are reluctant to let go of Colombo permanently. However, much will depend on the offer that Atalanta are expected to present soon.
After doing really well on loan in Serie B, Colombo had his first spell in the first tier of Italian football with Spezia. The 21-year-old Italian centre forward did equally well with a team that was fighting for relegation scoring 6 goals and assisting 2 in 34 appearances between Serie A and Coppa Italia.
AC Milan would like to have a buy back clause on Colombo but Atalanta have been categorically clear that they want Lorenzo only on a permanent transfer with full rights. The fact that Atalanta are pursuing insistently the 21-year-old it's a clear sign of the potential of Colombo. Only an offer of over €20 million would convince AC Milan to part ways with the young striker and at let Atalanta reap his potential.
---
READ MORE: AC Milan have signed the new Kvaratskhelia