Bacca and Lapadula to bid farewell here is where they could end up
Carlos Bacca and Gianluca Lapadula will soon leave the rossoneri, their destination is the only mystery.
The recent maneuvers to build a new attacking unit for AC Milan with several players arriving and expected to arrive will surely have consequences for the players that have been part of the team this season. Andre Silva was signed from Porto for 38 million euros while Fabio Borini just finished his medicals (read here) and will be officialized soon. That translates into trouble for Carlos Bacca and Gianluca Lapadula.
After seeing Gerard Deulofeu, Lucas Ocampos and Keisuke Honda, all departure for different reasons, the rossoneri could also push the two current attackers to leave the club in a few days. Carlos Bacca and Gianluca Lapadula are officially on the market, waiting for serious buyers to gift a new treasure to the rossoneri leadership and also reduce the club's considerable player's salary costs. La Gazzetta dello Sport reports that both situations seem to be a bit blocked for the moment.
The Colombian for now is playing hardball. If he should leave Milan he would only do it to return at Sevilla, his old club where he left friends and affection. Till now the Spanish club has not yet moved, even though they do not exclude Bacca's return. For the moment the only offers for Bacca have come from China and Marseille. Both offers were not taken in consideration by the 30 year old attacker. For Lapadula, however, Genoa is a concrete hypothesis which he would have taken willingly a year ago before joining Milan. The rossoneri want at least 15 million euros to let go the former Pescara, a figure currently not available to the Ligurian club. The situation may soon change because Genoa have agreed a 60 million operation with Inter for the transfer of young talents, Pellegrini and Salcedo.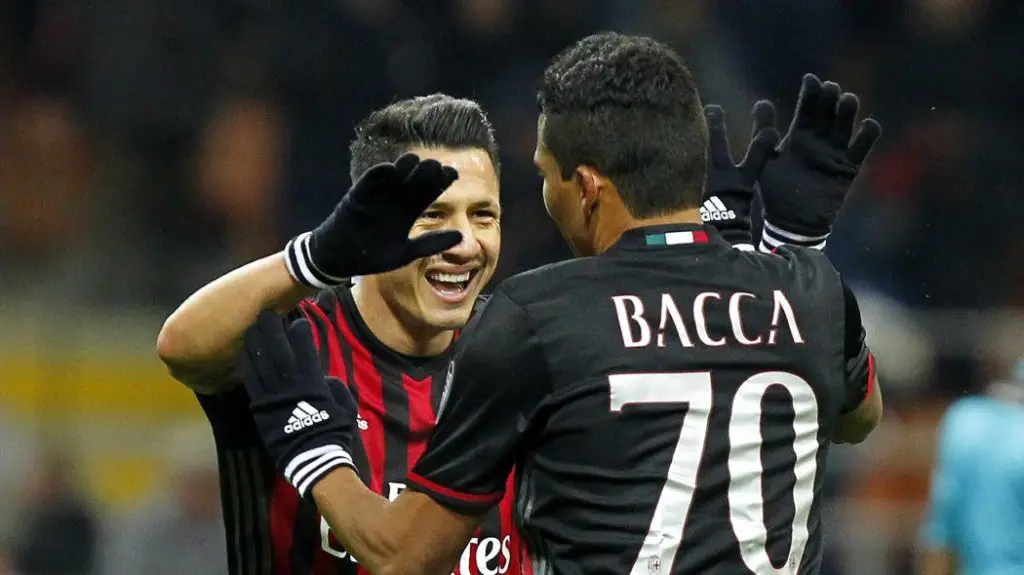 According to Sky Sport, Genoa's latest bid for Lapadula was 10 million euros. Secolo XIX reports that a deal can be closed at 13 millions. A new superior offer is expected in the coming days. The player himself wouldn't mind Genoa as his next destination.