Bonucci: "My advice to the club"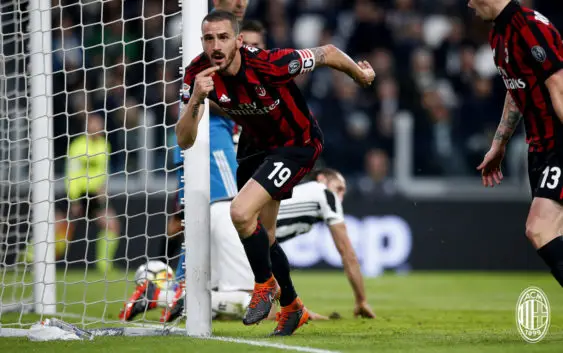 Captain Leo Bonucci addressed the media after the loss at the Allianz Stadium and offered an advice to the club on how to improve the squad.
Leonardo Bonucci, for Sky Sport, talked about how to raise the bar and the technical level of the team: "A great base has been created, a great mix, if I had to give the club some advice, but Fassone and Mirabelli have great experience, it would be to take players used to playing in Europe, with wide international experience that can also raise the level of training".
While regarding yesterday's match with Juventus Leo said: "We must continue to believe in ourselves. I prefer to see the glass half-full. If Calhanoglu's shot had gone in, the match would have changed completely. It was a great match, we lost but we have to move on. On Wednesday, we will play the Milan derby and we have to win".
---
---