BREAKING: Ranginick will NOT be the new coach of AC Milan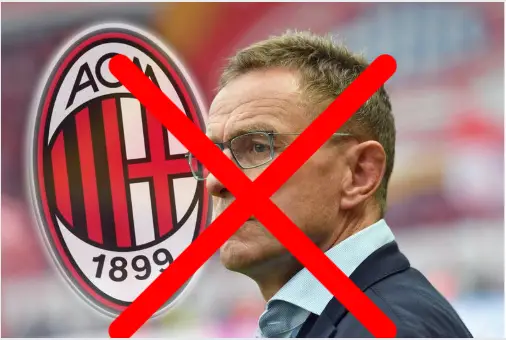 Ralf Rangnick will not be the next coach of AC Milan with his agent confirming the stay at Red Bull Leipzig.
According to reports from Kicker, the famous German newspaper, Ralf Rangnick is close to renewing his contract with the Red Bull group. After the persistent rumors of the last few months the German is making a shocking U-turn.
Rangnick will not become the new coach of AC Milan instead the former former Schalke 04 manager will continue his work with Red Bull Leipzig. The reason behind his surprising decision to reject the Rossoneri is apparently the recent form of the squad with the positive results of the Stefano Pioli's side demotivating his arrival in Italy.
The agent of Ralf Rangnick confirms that the deal is off and the German will not arrive in Italy is off. Interviewed by BILD a few minutes ago Marc Kosicke declared: 
"Milan and Ralf Rangnick have agreed that it is not the right time to work together. For this reason, taking into account the good results with Stefano Pioli, it was decided that Rangnick will not take on a role at AC Milan".
It is not yet clear if the German coach will pay 2 million euros to AC Milan. In the pre-agreement signed in February, each party had to pay a penalty of 2 million euros if contract was broken. Judging by the statements of his agent it seems like no or rather Milan has not asked for it.
---