Stefano Pioli signs new contract with AC Milan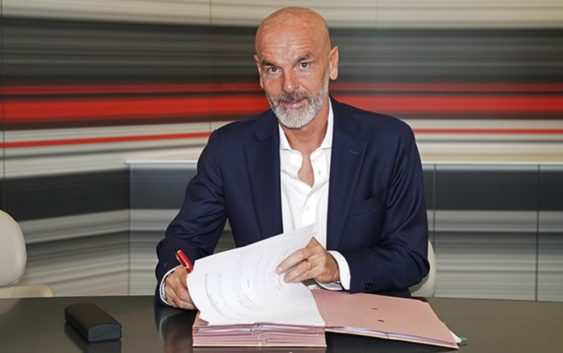 AC Milan have announced the contract renewal of Stefano Pioli until 2022. The Italian coach will have the chance to continue his work at San Siro.
AC Milan win 2-1 against Sassuolo thanks to a brace scored from Zlatan Ibrahimovic, the agent of Ralf Rangnick confirms that he will not join Milan and immediately the club announces the renewal of Stefano Pioli. Everything in a matter of minutes.
AC Milan announces that it has reached an agreement with Stefano Pioli for the extension of his two-year contract as head coach of the Rossoneri team, which therefore will expire at the end of June 2022.
Stefano Pioli joined AC Milan in October 2019 with an agreement until the end of the season plus an option for one more year. He brilliantly managed both the blockage caused by the Covid-19 pandemic and the resumption of the current season, with a concrete and positive approach, helping the whole team grow.
"I am very happy for this agreement", said the club CEO Ivan Gazidis – "Stefano has shown to be able to offer that vision of football that we think and want for our Club, an exciting, modern and passionate football. This is not a decision based on recent victories, but on the way Stefano has built team spirit and unity of purpose, the way he has improved the performance of individual players and the collective, the way he has made his our vision, and how he transfers his personality and the values of our Club".
Stefano Pioli said: "I am happy and proud of the trust I have received from Milan. I want to thank everyone, including our fans, who we miss very much at the stadium, but with whom we are always close and supportive. As I have said many times, our future is today. We must stay focused and determined, be united, be a real team. We are at the beginning of an extraordinary journey. If we continue to work in this way, we will grow further and be more and more competitive".
---
READ MORE: BREAKING: Ranginick will NOT be the new coach of AC Milan