Bundesliga star Emil Forsberg to join Milan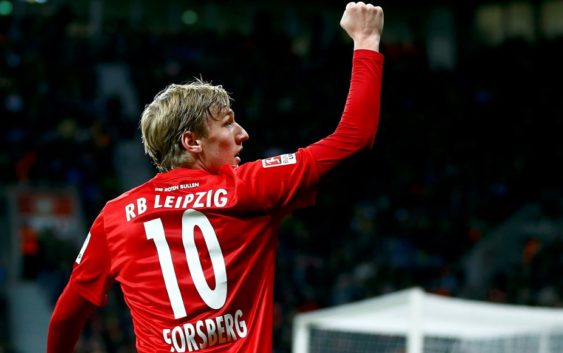 Fassone has identified Emil Forsberg of RB Leipzig as the next winger of AC Milan. Negotiations have started and the rossoneri have presented a first official offer of 18 million euros.
MILAN TRANSFER NEWS – After concluding several high profile singing, Milan's new CEO Marco Fassone is now focused in bringing in San Siro at least one well known attacker. If the first signing in attack is going to cost no more than 40 million the rossoneri intend to sign a second forward. In the last hours, the name of Emil Forsberg, Leipzig's winger, is being carefully considered as a possible solution. The 25 year old Swedish attacker enjoyed a sensational season this year in the German Bundesliga  scoring 8 goals and helping his teammates with an incredible figure of 22 assists. According to Mediaset Premium Milan have presented a first official offer of 18 millions. RB Leipzig rejected the opening offer and want 25 millions for his services. Milan is expected to present a new improved offer within days.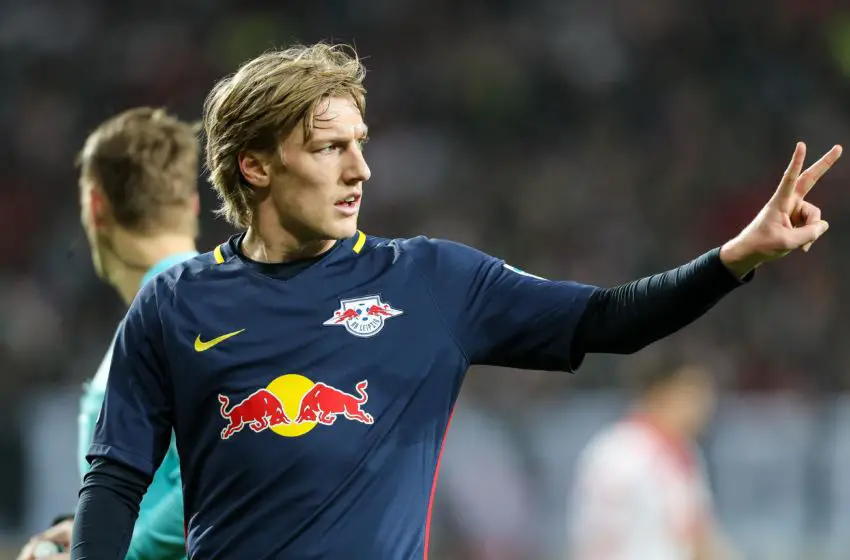 The winger, part of the Swedish national team in a today's press conference commented this rumors openly expressing his desire to try a new adventure. "AC Milan have just started a very interesting project, they are investing a lot and want to quickly rejoin the European football elite. Currently i am focused in the next match with the national team. I have just ended a quite positive season with Leipzig. My agent will deal with the rest". High praise for the rossoneri who have identified Forsberg as the perfect winger for manager Montella's game.
RB Leipzig finished Bundesliga in second place and will play Champions League next season, a competition out of reach for Milan. But Forsberg does not consider the lack of Champions League football as a problem. in an interview released for Expressen the 25 year old declared: "I don't considered it to be an important factor". Strong words and a clear statement that should be seen as extra motivation by Fassone. A few days ago it was his agent who confirmed that Emil Forsberg was looking for a new adventure. The left winger is well known for his quickness and agility allowing him to glide past players with such ease, it appears he's the fastest player on the pitch. His ability to create from the wing separates him from a lot of modern wingers in football. This special mix of skills makes the Swede an incredibly versatile player. Even though the rossoneri have reached an agreement with Lazio for Keita the player prefers to join Juventus. Sports director Mirabelli does not intend to wait any more and is considering other solutions.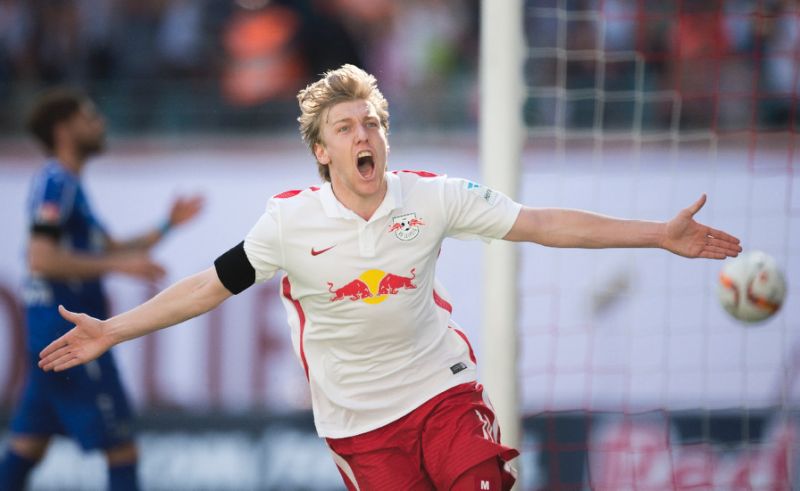 The rumors for an italian offer of 18 millions have also been confirmed by transfer market expert Di Marzio who is optimistic that at 25 million euros the parties will manage to close a deal. Forsberg was chased for a long time by Liverpool and Arsenal but the red and blacks seems favorites to sign him. He was the main topic of conversation in a meeting held today in Casa Milan between Milan officials and agent Petralito, a famous intermediary in Germany, accompanied by a RB Leipzig top official. Again according to Gianluca Di Marzio the parties left the meeting optimistic for the outcome of this negotiation.
---
Read here Milan should sign Andre Silva