Can Charles De Ketelaere find form when Serie A returns?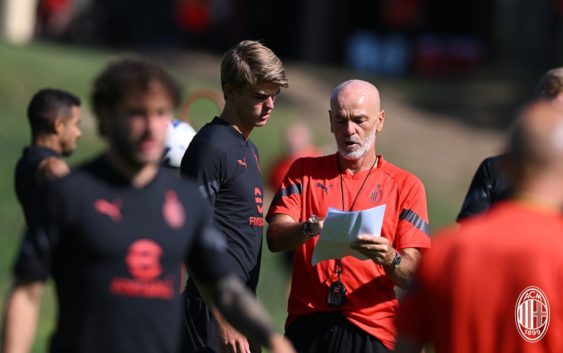 Charles De Ketelaere has not experienced the greatest start to his AC Milan career, he has struggled to nail down a starting spot having failed to influence games on a regular basis. Prior to his transfer from Club Brugge, he was seen as one of Europe's brightest talents and arguably Belgium's most exciting young player, but this has not been showcased in his time at the San Siro so far. The Dubai training camp over the coming weeks gives him plenty of time to impress Stefano Pioli, however.
The season so far
He has appeared in 13 Serie A games for Milan this season, but he failed to make an impact on the scoresheet on almost all of the occasions having managed a single assist against Bologna back in August. His form has certainly not lived up to the ability he clearly possesses. At Brugge in domestic and European competition, he was their main threat in terms of scoring and creating goals. Milan could certainly use some of his Brugge form in the remainder of the season as they aim to close down Napoli's eight-point lead at the top of the table. Owing to Italy not featuring at the World Cup in Qatar, fans will certainly be looking forward to the resumption of Serie A, and will have their eye on tips for the second half of the season, the likes of which can be found here on The Punters Page. Napoli has a huge chance of securing the Scudetto at 38.15% in the champion prognosis, Milan trail with an 18.37% chance, and the Belgian playmaker could play a vital part in increasing his new team's chances of title success.
🇧🇪 Belgium's Charles De Ketelaere joins Milan on a five-year deal ✍️

Thoughts on this signing? 🤔#EURO2024 pic.twitter.com/W62YAVZFA1

— UEFA EURO 2024 (@EURO2024) August 3, 2022

De Ketelaere's form and game time did not improve at the international level as he made just a single substitute appearance in Qatar against Morocco. As much as his talents are obvious, young players need regular game time in order to effectively develop and reach their potential. While he has not set the world alight for Milan yet, Pioli now needs to have more patience with the Belgian and allow him a solid run of games to mold himself into the starting eleven. The 21-year-old is capable of winning games single-handedly with his ability to drive with the ball between the lines as well as provide for others in behind with his excellent passing range. Milan can only receive the benefits of his abilities if they allow the young player to settle so he can begin to feel comfortable and more confident in the Rossoneri setup.
The need for patience with young players
It is not unusual for a young player to struggle to become accustomed to life at AC Milan. The likes of Sandro Tonali and Rafael Leao failed to perform at their best when they first joined the club. Now they are undisputed starters for the club and are both key players for their countries too. The young pair are a key example of what can be achieved if De Ketelaere is given more game time in the remainder of the season.
Serie A clubs 𝗹𝗼𝘃𝗲 buying players from Belgium

And AC Milan's signing of Charles De Ketelaere is the biggest deal between the two leagues ever 😳 pic.twitter.com/C4dliTpi1I

— Transfermarkt.co.uk (@TMuk_news) August 3, 2022
Faith and belief from the coach are crucial to a young player's development, Pioli has shown he believes in the player when agreeing to pay a significant transfer fee for the Belgian. The young playmaker can repay that faith by playing a huge part in his team's title defense – he can be the difference in close games with his ability to penetrate defensive low blocks – as Milan is going to need to chase every point possible to put pressure on Napoli before the end of the season.