Cardinale about to face his biggest AC Milan challenge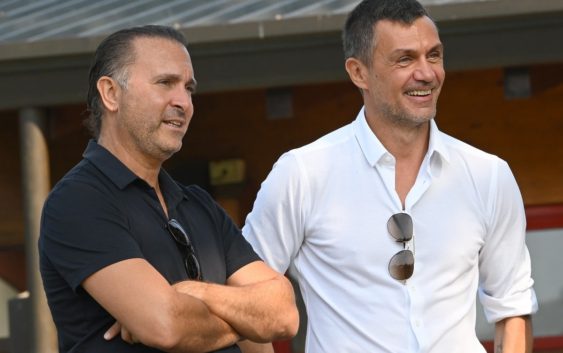 AC Milan new owner Gerry Cardinale was at San Siro to follow the derby that was decided by Rafal Leao goals and assist.
Gerry Cardinale is officially the new owner of AC Milan club. The founder of RedBird Capital acquired the Italian champions from Elliott Management for €1.2 billion. This is the fourth ownership change at the Rossoneri in the last six years. Unlike in the past, the RedBird has a long-term project for the club.
The new stadium project will go ahead even faster than before. If AC Milan don't receive the green light from the City Council the build at the existing San Siro area they will build the new stadium at Sesto San Giovanni. In that case the stadium will be fully owned by AC Milan and not in cooperation with Inter.
However, that is not the biggest challenge of Gerry Cardinale. The American investor had the chance to follow the squad in the derby. Cardinale was attending at San Siro and saw with in first person the excellent performance of Rafael Leao. The Portuguese left winger scored a brace and provided an assist in the derby win.
Leao is picking up where he left last season. AC Milan are obviously pleased with that but what is going on off the pitch has caused a lot of concern. The 23-year-old is not extending his current contract that expires in 2024. Talks with his agent Jorge Mendes have been going on for many months but without reaching an agreement.
Jorge Mendes insist that Rafael Leao deserves to be paid €7 million per season. A demand that important European clubs would have no problem to meet and some are already circling. Keeping Rafael Leao will be Gerry Cardinale's most difficult task for now.
Letting him leave would be the worst way he can present himself in front of the fans. A great damage in image. At the same time, ending the season without an agreement would leave Milan with little negotiating power. If the Rossoneri don't act quickly they could be forced to sell Leao under his real market value next summer or even losing him as a free agent eventually.
---
READ MORE: AC Milan exclude 6 players from the Champions League squad list