Cassano claims AC Milan have already signed a new striker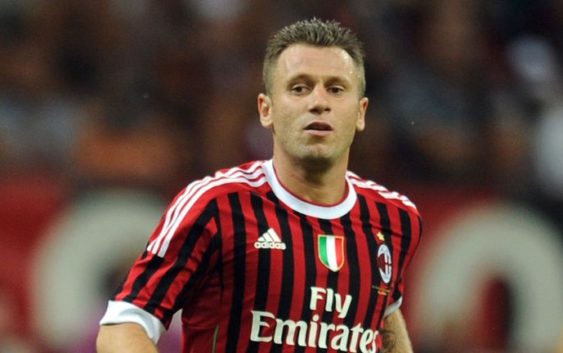 AC Milan former player Antonio Cassano is sure that the Rossoneri have completed the signing of Andrea Belotti.
The is still a lot of time until the summer transfer opens but clubs are working in advance to improve their respective squads. AC Milan are expected to sign a new centre forward for next season. Antonio Cassano is confident that Andrea Belotti will cover that role for the Rossoneri next season.
The former AC Milan playmaker starts by complimenting the club for the great job done so far despite some important departures during the summer. "AC Milan are doing an exceptional job and they did they great last year too but they lost Gianluigi Donnarumma and will also lose Franck Kessie this time.
Who will they replace him with? They did very well replacing Donnarumma, but they need at least three of four signings and one will be a centre forward. It seems that they have closed for Andrea Belotti from what I have learned".
Rumors about the potential transfer of Andrea Belotti to AC Milan have increased lately. His potential move to the Rossoneri is believed to be behind Belotti rejected of a rich contract from Saudi Arabia. Al Hilal offered the 28-year-old Italian centre forward 8 million euros per season but the Torino star said no.
The European champion will leave Torino after seven years. The powerful striker has been in great form for the Granata scoring 109 goals and assisting 28 in 242 appearances.
---
READ MORE: AC Milan's worst signings ever