CorSport: Milan considering crazy exchange with Chelsea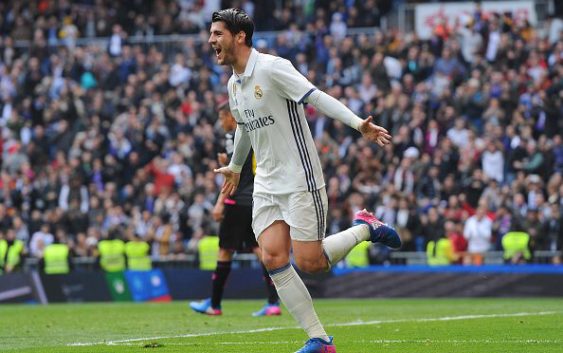 AC Milan have prioritized the signing of Alvaro Morata from Chelsea and reportedly considering a cashless operation offering a player in exchange.
Il Corriere dello Sport reveals the latest temptation in Casa Milan. The Rossoneri would be considering offering Gigio Donnarumma to Chelsea in exchange for Alvaro Morata. Both Real Madrid and Liverpool seem to have moved for other targets so Gigio has become a bit of a problem for the Rossoneri.
Los Blancos have prioritized the signing of Thibaut Courtois, Liverpool want Alisson Becker while PSG have already reached an agreement with Buffon. Courtois has an expiring contract with Chelsea and has no intention to renew meaning the English club could already be in need of a new goalkeeper.
That's why Donnarumma, especially if Sarri were to sit on the Chelsea bench, would be an ideal and useful name for the English giants. Milan, which has yet to inform both Gigio and the agent Mino Raiola of this option, will try to set up an exchange on a par with Alvaro Morata, the Spanish striker of Chelsea that failed to match expectations in his first season with the Blues.
The Rossoneri consider the market evaluation of the two players in question similar if not identical and therefore aspire to realize this maxi-negotiation that would make everyone happy. AC Milan would get a centre forward and Chelsea a goalkeeper who in the Rossoneri feels a bit out of place. Good business for both?!
---
---