Former AC Milan star wants Rossoneri return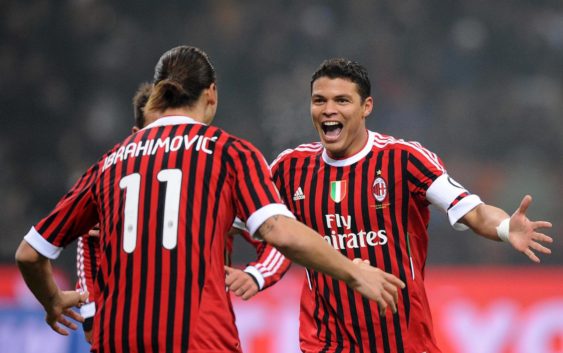 He came at Milan as just a promising youngster and left as the best centre back in the world at that time. Thiago Silva have never forgotten the Rossoneri and dreams of a return.
Six years ago he left San Siro but AC Milan remained in the heart of Thiago Silva confirms the Brazilian defender himself in the interview with La Gazzetta dello Sport: "Milan is in my heart and it will forever be so. I am a big fan and I follow each story regarding the club with great attention. Italian and European football needs the real AC Milan. The path seems long, unfortunately, but some problems are to be considered when changing so much: it is never simple for the players, for the new management and, above all, for the coach".
GATTUSO – The work of Rino Gattuso at AC Milan has received praise by many and even the PSG centre back has spent nice words for his former team-mate: "The perfect man at this precise moment in history. Gattuso is doing a great job, he can be the real added value. In what aspects he has not changed? His grit. In this sense he is the usual Gattuso: gritty, never gives up, uses both the stick and the carrot".
FUTURE – Thiago Silva also talked about his future, leaving the door open to a possible return in Italy at Milan: "Go back to AC Milan? It is never easy to talk about the future, but in football 'never say never'. Everything is possible. How could I say no to Milan? A team that was and will remain forever in my heart. Returning there, perhaps to end my career, would be a beautiful thing ".
---
---