CorSport: Paulo Dybala dreams of AC Milan move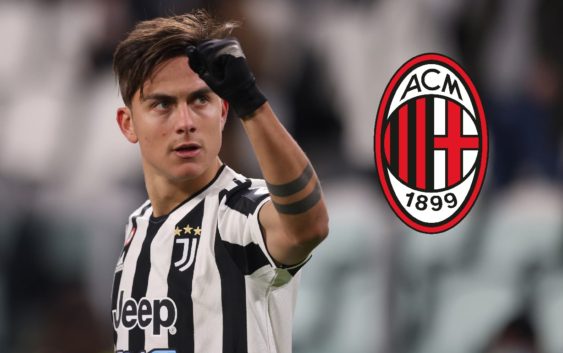 AC Milan are the preferred destination of Argentine striker Paulo Dybala who will leave Juventus at the end of the season claims CorSport.
Juventus star Paulo Dybala is one of the biggest names of European football that is about to become a free agent. After months of unsuccessful negotiations with the Bianconeri the two will part ways at the end of the season. Juventus decided to withdrew their renewal offer of €10 million per season and now the 28-year-old is looking for a new club.
Interest in Dybala is high with a number of clubs interested in his services. According to Corriere dello Sport, AC Milan are the favorite destination Paulo Dybala. The Argentine striker wants to continue his career in Italy and would love to lead AC Milan's attack next season.
The Rossoneri are currently in advanced talks to close the signing of Liverpool striker Divock Origi. However, Origi may not be the only striker to arrive this summer. Zlatan Ibrahimvoic is reportedly considering retiring from football at the end of the season. Ibra's potential departure would free one slot in AC Milan's attack.
For many years Paulo Dybala has been one of the biggest names of Italian football. The Argentine has won five consecutive Scudetto titles with Juventus but has seen his star status decline in the last two years. So far, Dybala has scored 13 goals and assisted 6 in 30 appearances with Juventus who have decided to put Vlahovic at the center of their project from now on.
While the arrival of Paulo Dybala at San Siro looks possible on paper it's highly unlikely AC Milan will offer him a contract of €10 million per season. The Rossoneri have paid particular attention to the budget since Elliott's arrival. Nevertheless, the departure of Ibrahimvoic would also free a salary of €7 million per season. What's certain is that AC Milan have now become an appealing club for many names.
---
READ MORE: AC Milan finalize 30 million summer transfer